{"id":462235212,"title":"690 C Carbon Fibre Ready to Wrap Kit","handle":"690-c-carbon-fibre-ready-to-wrap-kit","description":"\u003ch2\u003eThe Epic 690 C Advanced Carbon Fibre Ready to Wrap Rod Kit.\u003c\/h2\u003e\n\u003ch3\u003e\u003cspan style=\"color: #666666;\"\u003eThe very best componentry available, all designed to fit together \u003cspan style=\"color: #000000;\"\u003eseamlessly.\u003c\/span\u003e No Reaming, No Drilling, No Sanding - \u003cspan style=\"color: #000000;\"\u003eAll Epic.\u003c\/span\u003e\u003c\/span\u003e\u003c\/h3\u003e\n\u003ch2\u003eAdvanced, High Performance Freshwater Fly.\u003c\/h2\u003e\n\u003cp\u003eThe Epic 690 C is an extremely versatile responsive blank designed for dry fly, streamer and nymph fishing for trout of all sizes.\u003c\/p\u003e\n\u003cp\u003e\u003cspan\u003e\u003c\/span\u003e\u003cspan\u003e\u003cstrong\u003eRevised generation two nano-technology.\u003c\/strong\u003e Epic C series are a state of the art fly rod blank. The most sophisticated composite materials and production processes are used in their construction. Proprietary nano-resins, full Helical construction, multi modulus, and unidirectional carbon fibre - We believe this is \u003cstrong\u003ethe most sophisticated fly rod blank available\u003c\/strong\u003e. \u003c\/span\u003e\u003cspan\u003e\u003c\/span\u003e\u003c\/p\u003e\n\u003ch3\u003eGround ferrule system\u003c\/h3\u003e\n\u003cp\u003eIn addition to the industry leading technology used in each of our blanks, Epic carbon fibre fly rod blanks feature our proprietary ground ferrule system. Each male ferrule is hand ground to perfectly fit the female section of the blank. Female sections are all internally reinforced.\u003c\/p\u003e\n\u003cp\u003e\u003cstrong\u003eBenefits of our ground ferrule system:\u003c\/strong\u003e\u003c\/p\u003e\n\u003cul\u003e\n\u003cli\u003eA secure positive fit eliminates knocks\u003c\/li\u003e\n\u003cli\u003eSmoother energy transfer\u003c\/li\u003e\n\u003cli\u003eEliminates flat spots\u003c\/li\u003e\n\u003cli\u003eNon slip - reduces twisting due to torque\u003c\/li\u003e\n\u003cli\u003eInternally reinforced ferrules - eliminates ferrule fracture\u003c\/li\u003e\n\u003cli\u003eDurable \u0026amp; scratch resistant\u003c\/li\u003e\n\u003cli\u003eGets better with use\u003c\/li\u003e\n\u003cli\u003e\u003cstrong\u003ePrecise fit, sections are interchangeable, in the case of tip breakages replacement sections can be sent out immediately. No need to return the blank for a fit.\u003c\/strong\u003e\u003c\/li\u003e\n\u003c\/ul\u003e\n\u003ch3\u003eLight\u003c\/h3\u003e\n\u003cp\u003eThe 690 C blank weighs an astoundingly light 39 grams (1.3oz) 10% lighter than our previous model and lighter than equivalent blanks by Scott or Sage.\u003c\/p\u003e\n\u003ch3\u003eNano Tough\u003c\/h3\u003e\n\u003cp\u003eOur use of Silica nano-resin makes for a very tough, lightweight and extremely responsive blank.\u003c\/p\u003e\n\u003ch3\u003eAs good as it gets\u003c\/h3\u003e\n\u003cp\u003eEpic C (Carbon) series fly rod blanks are high performance fishing tools. The lockup point develops in the top third of the blank, and although recovery rates are fast, the Epic C series would best be described as Mid Flex (Orvis) or Medium fast (Sage). They are light without sacrificing strength (lighter than the equivalent Sage one).\u003c\/p\u003e\n\u003cp\u003e\u003cstrong\u003eEpic Ready to Wrap Fly Rod Kits\u003c\/strong\u003e\u003cbr\u003e\u003cspan style=\"font-size: 15px; line-height: 1.5;\"\u003eBuilding a great custom fly rod is no mean feat, selecting the correct matching components can be an intimidating exercise alone. Then there's those wraps, the cork and glue.. Our Epic Ready to Wrap Rod Kit makes life easy - we've done much of the hard work for you. The kit contains all the components, glues, rod finish and instructions you'll need to build your own unique custom Epic fly rod. The components in our Epic Ready to Wrap Rod Kit have all been specifically designed to work together. Our premium grade cork grip features a tapered bore to fit your chosen blank. Each cork grip is ported to receive our Epic reel seat perfectly. \u003c\/span\u003e\u003c\/p\u003e\n\u003cp\u003e\u003cspan style=\"font-size: 15px; line-height: 1.5;\"\u003e*Kit contents may vary from those pictured according to options and model chosen\u003c\/span\u003e\u003c\/p\u003e\n\u003cstrong style=\"line-height: 1.5;\"\u003eEach Kit contains:\u003c\/strong\u003e\n\u003cul style=\"line-height: 1.5;\"\u003e\n\u003cli\u003eAn Epic Unidirectional Carbon fibre blank with Helical wound core\u003c\/li\u003e\n\u003cli\u003eEpic Katana hand ferruled translucent fibreglass fly rod tube \u003c\/li\u003e\n\u003cli\u003ePremium hand sewn rod sock\u003c\/li\u003e\n\u003cli\u003eYour choice of finest quality Portuguese cork grip *configurable\u003c\/li\u003e\n\u003cli\u003e*Optional cork fighting butt with matched trim ring\u003c\/li\u003e\n\u003cli\u003eEpic reel seat in either black or Titanium finish.\u003c\/li\u003e\n\u003cli\u003eGuide set (Snake brand Universal guides USA)\u003c\/li\u003e\n\u003cli\u003eTitanium stripper guide\u003c\/li\u003e\n\u003cli\u003eGlue kit (preloaded syringes, grip \u0026amp; tip epoxy, brushes, mixing cups \u0026amp; full instructions)\u003c\/li\u003e\n\u003cli\u003eChina-graph marking pencil\u003c\/li\u003e\n\u003cli\u003eRod stands\u003c\/li\u003e\n\u003cli\u003eComprehensive 42 page build book with step by step instructions\u003c\/li\u003e\n\u003cli\u003eStickers \/ Decals\u003c\/li\u003e\n\u003cli\u003e\n\u003cstrong\u003e*Japanese Silk threads\u003c\/strong\u003e. Each kit includes natural white silk and black thread for trims. These default threads can be substiuted for other stock colors on request. \u003ca href=\"http:\/\/swiftflyfishing.com\/collections\/rod-building-components\/products\/silk-wrapping-thread\" title=\"Stock thread colours\"\u003eView Stock Thread Colours\u003c\/a\u003e\u003cbr\u003e\u003cbr\u003e\n\u003c\/li\u003e\n\u003c\/ul\u003e\n\u003cdiv style=\"line-height: 1.5;\"\u003e\n\u003cstrong\u003eRecommended line weight:\u003c\/strong\u003e AFTMA #6 \u003c\/div\u003e\n\u003cp\u003e\u003cstrong\u003eLength:\u003c\/strong\u003e 9'\u003cbr\u003e\u003cstrong\u003ePieces:\u003c\/strong\u003e 4\u003c\/p\u003e\n\u003ch6\u003eSpecifications\u003c\/h6\u003e\n\u003cstrong style=\"line-height: 1.5;\"\u003eTaper:\u003c\/strong\u003e\u003cspan style=\"line-height: 1.5;\"\u003e Medium \/ Fast\u003c\/span\u003e\u003cbr style=\"line-height: 1.5;\"\u003e\u003cstrong style=\"line-height: 1.5;\"\u003eAction:\u003c\/strong\u003e\u003cspan style=\"line-height: 1.5;\"\u003e Medium Fast \/ Mid Flex\u003c\/span\u003e\u003cbr style=\"line-height: 1.5;\"\u003e\u003cstrong style=\"line-height: 1.5;\"\u003eResonant Frequency:\u003c\/strong\u003e\u003cspan style=\"line-height: 1.5;\"\u003e 3.3 Hz\u003c\/span\u003e\u003cbr style=\"line-height: 1.5;\"\u003e\u003cstrong style=\"line-height: 1.5;\"\u003eLockup point:\u003c\/strong\u003e\u003cspan style=\"line-height: 1.5;\"\u003e Top third\u003c\/span\u003e\u003cbr style=\"line-height: 1.5;\"\u003e\u003cstrong style=\"line-height: 1.5;\"\u003eMaterial:\u003c\/strong\u003e\u003cspan style=\"line-height: 1.5;\"\u003e 57msi Carbon Blend\u003c\/span\u003e\u003cbr style=\"line-height: 1.5;\"\u003e\u003cstrong style=\"line-height: 1.5;\"\u003eCore:\u003c\/strong\u003e\u003cspan style=\"line-height: 1.5;\"\u003e VeroCore Carbon Helix\u003c\/span\u003e\u003cbr style=\"line-height: 1.5;\"\u003e\u003cstrong style=\"line-height: 1.5;\"\u003eRecommended line weight:\u003c\/strong\u003e\u003cspan style=\"line-height: 1.5;\"\u003e AFTMA #6 \u003c\/span\u003e\u003cbr style=\"line-height: 1.5;\"\u003e\u003cstrong style=\"line-height: 1.5;\"\u003eLength:\u003c\/strong\u003e\u003cspan style=\"line-height: 1.5;\"\u003e 9'\u003c\/span\u003e\u003cbr style=\"line-height: 1.5;\"\u003e\u003cstrong style=\"line-height: 1.5;\"\u003ePieces:\u003c\/strong\u003e\u003cspan style=\"line-height: 1.5;\"\u003e 4\u003c\/span\u003e\u003cbr style=\"line-height: 1.5;\"\u003e\u003cstrong style=\"line-height: 1.5;\"\u003eWeight:\u003c\/strong\u003e\u003cspan style=\"line-height: 1.5;\"\u003e 42g (1.48 oz)\u003c\/span\u003e\u003cbr style=\"line-height: 1.5;\"\u003e\u003cstrong style=\"line-height: 1.5;\"\u003eAction Angle:\u003c\/strong\u003e\u003cspan style=\"line-height: 1.5;\"\u003e 70 degrees\u003c\/span\u003e\u003cbr style=\"line-height: 1.5;\"\u003e\u003cstrong style=\"line-height: 1.5;\"\u003eERN:\u003c\/strong\u003e\u003cspan style=\"line-height: 1.5;\"\u003e 6\u003c\/span\u003e\u003cbr style=\"line-height: 1.5;\"\u003e\u003cstrong style=\"line-height: 1.5;\"\u003eELN:\u003c\/strong\u003e\u003cspan style=\"line-height: 1.5;\"\u003e 6\u003c\/span\u003e\u003cbr style=\"line-height: 1.5;\"\u003e\u003cstrong style=\"line-height: 1.5;\"\u003eOptimal Grain Window:\u003c\/strong\u003e\u003cspan style=\"line-height: 1.5;\"\u003e 150 - 170 Grains\u003c\/span\u003e\u003cbr style=\"line-height: 1.5;\"\u003e\u003cbr style=\"line-height: 1.5;\"\u003e\n\u003chr style=\"line-height: 1.5;\"\u003e\n\u003ch5\u003e\n\u003cimg alt=\"Epic Fiberglass Fly Rod Blank\" src=\"\/\/cdn.shopify.com\/s\/files\/1\/0120\/5852\/files\/Epic-Fiberglass-Fly-Rod-Specifications_4_large.png?4328\"\u003e\u003cbr\u003e\u003cimg alt=\"Epic s2 Fiberglass FLy Rod Blank\" src=\"https:\/\/cdn.shopify.com\/s\/files\/1\/0120\/5852\/files\/686-Rod-Power-slider.png?5095\"\u003e\n\u003c\/h5\u003e\n\u003cul class=\"tabs-content\"\u003e\n\u003cli id=\"tab3\"\u003e\n\u003cp\u003e \u003c\/p\u003e\n\u003c\/li\u003e\n\u003c\/ul\u003e","published_at":"2017-05-02T14:44:55+12:00","created_at":"2015-04-22T13:24:02+12:00","vendor":"SWIFT","type":"Rod Kit","tags":[],"price":64900,"price_min":64900,"price_max":67900,"available":true,"price_varies":true,"compare_at_price":69500,"compare_at_price_min":69500,"compare_at_price_max":69500,"compare_at_price_varies":false,"variants":[{"id":44555435780,"title":"Full Wells \/ Black","option1":"Full Wells","option2":"Black","option3":null,"sku":"690C kit full wells black","requires_shipping":true,"taxable":true,"featured_image":{"id":27223695684,"product_id":462235212,"position":3,"created_at":"2017-07-06T14:58:07+12:00","updated_at":"2017-07-06T15:08:43+12:00","width":1200,"height":525,"src":"https:\/\/cdn.shopify.com\/s\/files\/1\/0120\/5852\/products\/690-Wells.jpg?v=1499310523","variant_ids":[44555435780]},"available":true,"name":"690 C Carbon Fibre Ready to Wrap Kit - Full Wells \/ Black","public_title":"Full Wells \/ Black","options":["Full Wells","Black"],"price":64900,"weight":5000,"compare_at_price":null,"inventory_quantity":16,"inventory_management":"shopify","inventory_policy":"deny","barcode":""},{"id":1327836480,"title":"Full Wells \/ Silver","option1":"Full Wells","option2":"Silver","option3":null,"sku":"690C_kit_Silver_seat_fullwells","requires_shipping":true,"taxable":true,"featured_image":{"id":27224152772,"product_id":462235212,"position":6,"created_at":"2017-07-06T15:08:17+12:00","updated_at":"2017-07-06T15:08:43+12:00","width":1200,"height":525,"src":"https:\/\/cdn.shopify.com\/s\/files\/1\/0120\/5852\/products\/690-Wellssilver.jpg?v=1499310523","variant_ids":[1327836480]},"available":true,"name":"690 C Carbon Fibre Ready to Wrap Kit - Full Wells \/ Silver","public_title":"Full Wells \/ Silver","options":["Full Wells","Silver"],"price":64900,"weight":5000,"compare_at_price":null,"inventory_quantity":16,"inventory_management":"shopify","inventory_policy":"deny","barcode":"9036480"},{"id":44555336132,"title":"Classic Western \/ Black","option1":"Classic Western","option2":"Black","option3":null,"sku":"690 C kit western black","requires_shipping":true,"taxable":true,"featured_image":{"id":27223697476,"product_id":462235212,"position":4,"created_at":"2017-07-06T14:58:09+12:00","updated_at":"2017-07-06T15:08:43+12:00","width":1200,"height":525,"src":"https:\/\/cdn.shopify.com\/s\/files\/1\/0120\/5852\/products\/690-Western.jpg?v=1499310523","variant_ids":[44555336132]},"available":true,"name":"690 C Carbon Fibre Ready to Wrap Kit - Classic Western \/ Black","public_title":"Classic Western \/ Black","options":["Classic Western","Black"],"price":64900,"weight":5000,"compare_at_price":null,"inventory_quantity":16,"inventory_management":"shopify","inventory_policy":"deny","barcode":""},{"id":1327836468,"title":"Classic Western \/ Silver","option1":"Classic Western","option2":"Silver","option3":null,"sku":"690C_kit_Silver_seat_Western","requires_shipping":true,"taxable":true,"featured_image":{"id":27224037764,"product_id":462235212,"position":7,"created_at":"2017-07-06T15:05:35+12:00","updated_at":"2017-07-06T15:08:43+12:00","width":1200,"height":525,"src":"https:\/\/cdn.shopify.com\/s\/files\/1\/0120\/5852\/products\/690-Westernsilver.jpg?v=1499310523","variant_ids":[1327836468]},"available":true,"name":"690 C Carbon Fibre Ready to Wrap Kit - Classic Western \/ Silver","public_title":"Classic Western \/ Silver","options":["Classic Western","Silver"],"price":64900,"weight":5000,"compare_at_price":null,"inventory_quantity":16,"inventory_management":"shopify","inventory_policy":"deny","barcode":"9036468"},{"id":1327836488,"title":"Full Wells W Fighting Butt \/ Black","option1":"Full Wells W Fighting Butt","option2":"Black","option3":null,"sku":"690C_kit_Black seat_Fullwells and butt","requires_shipping":true,"taxable":true,"featured_image":{"id":27223697156,"product_id":462235212,"position":5,"created_at":"2017-07-06T14:58:08+12:00","updated_at":"2017-07-06T15:08:43+12:00","width":1200,"height":525,"src":"https:\/\/cdn.shopify.com\/s\/files\/1\/0120\/5852\/products\/690-Wellsbutt.jpg?v=1499310523","variant_ids":[1327836488]},"available":true,"name":"690 C Carbon Fibre Ready to Wrap Kit - Full Wells W Fighting Butt \/ Black","public_title":"Full Wells W Fighting Butt \/ Black","options":["Full Wells W Fighting Butt","Black"],"price":67900,"weight":5000,"compare_at_price":69500,"inventory_quantity":16,"inventory_management":"shopify","inventory_policy":"deny","barcode":"9036488"},{"id":1327836476,"title":"Full Wells W Fighting Butt \/ Silver","option1":"Full Wells W Fighting Butt","option2":"Silver","option3":null,"sku":"690C_kit_Silver seat_Fullwells and butt","requires_shipping":true,"taxable":true,"featured_image":{"id":27223997124,"product_id":462235212,"position":8,"created_at":"2017-07-06T15:04:36+12:00","updated_at":"2017-07-06T15:08:43+12:00","width":1200,"height":525,"src":"https:\/\/cdn.shopify.com\/s\/files\/1\/0120\/5852\/products\/690-Wellsbuttsilver.jpg?v=1499310523","variant_ids":[1327836476]},"available":true,"name":"690 C Carbon Fibre Ready to Wrap Kit - Full Wells W Fighting Butt \/ Silver","public_title":"Full Wells W Fighting Butt \/ Silver","options":["Full Wells W Fighting Butt","Silver"],"price":67900,"weight":5000,"compare_at_price":null,"inventory_quantity":16,"inventory_management":"shopify","inventory_policy":"deny","barcode":"9036476"}],"images":["\/\/cdn.shopify.com\/s\/files\/1\/0120\/5852\/products\/Rod-kit-katana-black_41350286-3947-439c-bbd4-a1ea5522c058.jpg?v=1499310523","\/\/cdn.shopify.com\/s\/files\/1\/0120\/5852\/products\/Kit-bottom_fe8affca-e1f7-40a3-85ee-7339626a5b8d.jpg?v=1499310523","\/\/cdn.shopify.com\/s\/files\/1\/0120\/5852\/products\/690-Wells.jpg?v=1499310523","\/\/cdn.shopify.com\/s\/files\/1\/0120\/5852\/products\/690-Western.jpg?v=1499310523","\/\/cdn.shopify.com\/s\/files\/1\/0120\/5852\/products\/690-Wellsbutt.jpg?v=1499310523","\/\/cdn.shopify.com\/s\/files\/1\/0120\/5852\/products\/690-Wellssilver.jpg?v=1499310523","\/\/cdn.shopify.com\/s\/files\/1\/0120\/5852\/products\/690-Westernsilver.jpg?v=1499310523","\/\/cdn.shopify.com\/s\/files\/1\/0120\/5852\/products\/690-Wellsbuttsilver.jpg?v=1499310523","\/\/cdn.shopify.com\/s\/files\/1\/0120\/5852\/products\/rod-kit-690-c-carbon-fibre-ready-to-wrap-kit-3.jpg?v=1499310523","\/\/cdn.shopify.com\/s\/files\/1\/0120\/5852\/products\/690-C_c4e975d0-703b-419f-a423-566a81d58246.jpg?v=1499310523","\/\/cdn.shopify.com\/s\/files\/1\/0120\/5852\/products\/Ferrules-2_ceb83c17-b5d0-4a31-8834-058c2d744fa2.jpg?v=1499310523","\/\/cdn.shopify.com\/s\/files\/1\/0120\/5852\/products\/Ferrules-3_5c04d348-24b1-496f-b7ee-f562458e5e8e.jpg?v=1499310523","\/\/cdn.shopify.com\/s\/files\/1\/0120\/5852\/products\/Black-Katana-open-web_5838a594-d96e-4489-a15b-3a1268fedf49.jpg?v=1499310523","\/\/cdn.shopify.com\/s\/files\/1\/0120\/5852\/products\/Black-Katana-web_2c8e571c-b338-4bc8-afc9-6941f75e57d8.jpg?v=1499310523","\/\/cdn.shopify.com\/s\/files\/1\/0120\/5852\/products\/Ferrules-4_61992444-7bc9-4a2a-9bd6-a7c718450124.jpg?v=1499310523","\/\/cdn.shopify.com\/s\/files\/1\/0120\/5852\/products\/Ferrules-5_2c24c807-cb40-4286-bb57-2e6dc39d8470.jpg?v=1499310523","\/\/cdn.shopify.com\/s\/files\/1\/0120\/5852\/products\/rod-kit-690-c-carbon-fibre-ready-to-wrap-kit-5.jpg?v=1499310523","\/\/cdn.shopify.com\/s\/files\/1\/0120\/5852\/products\/rod-kit-690-c-carbon-fibre-ready-to-wrap-kit-6.jpg?v=1499310523","\/\/cdn.shopify.com\/s\/files\/1\/0120\/5852\/products\/rod-kit-690-c-carbon-fibre-ready-to-wrap-kit-9.jpg?v=1499310523","\/\/cdn.shopify.com\/s\/files\/1\/0120\/5852\/products\/rod-kit-690-c-carbon-fibre-ready-to-wrap-kit-12.jpg?v=1499310523","\/\/cdn.shopify.com\/s\/files\/1\/0120\/5852\/products\/rod-kit-690-c-carbon-fibre-ready-to-wrap-kit-14.jpg?v=1499310523"],"featured_image":"\/\/cdn.shopify.com\/s\/files\/1\/0120\/5852\/products\/Rod-kit-katana-black_41350286-3947-439c-bbd4-a1ea5522c058.jpg?v=1499310523","options":["Grip","Reel Seat"],"content":"\u003ch2\u003eThe Epic 690 C Advanced Carbon Fibre Ready to Wrap Rod Kit.\u003c\/h2\u003e\n\u003ch3\u003e\u003cspan style=\"color: #666666;\"\u003eThe very best componentry available, all designed to fit together \u003cspan style=\"color: #000000;\"\u003eseamlessly.\u003c\/span\u003e No Reaming, No Drilling, No Sanding - \u003cspan style=\"color: #000000;\"\u003eAll Epic.\u003c\/span\u003e\u003c\/span\u003e\u003c\/h3\u003e\n\u003ch2\u003eAdvanced, High Performance Freshwater Fly.\u003c\/h2\u003e\n\u003cp\u003eThe Epic 690 C is an extremely versatile responsive blank designed for dry fly, streamer and nymph fishing for trout of all sizes.\u003c\/p\u003e\n\u003cp\u003e\u003cspan\u003e\u003c\/span\u003e\u003cspan\u003e\u003cstrong\u003eRevised generation two nano-technology.\u003c\/strong\u003e Epic C series are a state of the art fly rod blank. The most sophisticated composite materials and production processes are used in their construction. Proprietary nano-resins, full Helical construction, multi modulus, and unidirectional carbon fibre - We believe this is \u003cstrong\u003ethe most sophisticated fly rod blank available\u003c\/strong\u003e. \u003c\/span\u003e\u003cspan\u003e\u003c\/span\u003e\u003c\/p\u003e\n\u003ch3\u003eGround ferrule system\u003c\/h3\u003e\n\u003cp\u003eIn addition to the industry leading technology used in each of our blanks, Epic carbon fibre fly rod blanks feature our proprietary ground ferrule system. Each male ferrule is hand ground to perfectly fit the female section of the blank. Female sections are all internally reinforced.\u003c\/p\u003e\n\u003cp\u003e\u003cstrong\u003eBenefits of our ground ferrule system:\u003c\/strong\u003e\u003c\/p\u003e\n\u003cul\u003e\n\u003cli\u003eA secure positive fit eliminates knocks\u003c\/li\u003e\n\u003cli\u003eSmoother energy transfer\u003c\/li\u003e\n\u003cli\u003eEliminates flat spots\u003c\/li\u003e\n\u003cli\u003eNon slip - reduces twisting due to torque\u003c\/li\u003e\n\u003cli\u003eInternally reinforced ferrules - eliminates ferrule fracture\u003c\/li\u003e\n\u003cli\u003eDurable \u0026amp; scratch resistant\u003c\/li\u003e\n\u003cli\u003eGets better with use\u003c\/li\u003e\n\u003cli\u003e\u003cstrong\u003ePrecise fit, sections are interchangeable, in the case of tip breakages replacement sections can be sent out immediately. No need to return the blank for a fit.\u003c\/strong\u003e\u003c\/li\u003e\n\u003c\/ul\u003e\n\u003ch3\u003eLight\u003c\/h3\u003e\n\u003cp\u003eThe 690 C blank weighs an astoundingly light 39 grams (1.3oz) 10% lighter than our previous model and lighter than equivalent blanks by Scott or Sage.\u003c\/p\u003e\n\u003ch3\u003eNano Tough\u003c\/h3\u003e\n\u003cp\u003eOur use of Silica nano-resin makes for a very tough, lightweight and extremely responsive blank.\u003c\/p\u003e\n\u003ch3\u003eAs good as it gets\u003c\/h3\u003e\n\u003cp\u003eEpic C (Carbon) series fly rod blanks are high performance fishing tools. The lockup point develops in the top third of the blank, and although recovery rates are fast, the Epic C series would best be described as Mid Flex (Orvis) or Medium fast (Sage). They are light without sacrificing strength (lighter than the equivalent Sage one).\u003c\/p\u003e\n\u003cp\u003e\u003cstrong\u003eEpic Ready to Wrap Fly Rod Kits\u003c\/strong\u003e\u003cbr\u003e\u003cspan style=\"font-size: 15px; line-height: 1.5;\"\u003eBuilding a great custom fly rod is no mean feat, selecting the correct matching components can be an intimidating exercise alone. Then there's those wraps, the cork and glue.. Our Epic Ready to Wrap Rod Kit makes life easy - we've done much of the hard work for you. The kit contains all the components, glues, rod finish and instructions you'll need to build your own unique custom Epic fly rod. The components in our Epic Ready to Wrap Rod Kit have all been specifically designed to work together. Our premium grade cork grip features a tapered bore to fit your chosen blank. Each cork grip is ported to receive our Epic reel seat perfectly. \u003c\/span\u003e\u003c\/p\u003e\n\u003cp\u003e\u003cspan style=\"font-size: 15px; line-height: 1.5;\"\u003e*Kit contents may vary from those pictured according to options and model chosen\u003c\/span\u003e\u003c\/p\u003e\n\u003cstrong style=\"line-height: 1.5;\"\u003eEach Kit contains:\u003c\/strong\u003e\n\u003cul style=\"line-height: 1.5;\"\u003e\n\u003cli\u003eAn Epic Unidirectional Carbon fibre blank with Helical wound core\u003c\/li\u003e\n\u003cli\u003eEpic Katana hand ferruled translucent fibreglass fly rod tube \u003c\/li\u003e\n\u003cli\u003ePremium hand sewn rod sock\u003c\/li\u003e\n\u003cli\u003eYour choice of finest quality Portuguese cork grip *configurable\u003c\/li\u003e\n\u003cli\u003e*Optional cork fighting butt with matched trim ring\u003c\/li\u003e\n\u003cli\u003eEpic reel seat in either black or Titanium finish.\u003c\/li\u003e\n\u003cli\u003eGuide set (Snake brand Universal guides USA)\u003c\/li\u003e\n\u003cli\u003eTitanium stripper guide\u003c\/li\u003e\n\u003cli\u003eGlue kit (preloaded syringes, grip \u0026amp; tip epoxy, brushes, mixing cups \u0026amp; full instructions)\u003c\/li\u003e\n\u003cli\u003eChina-graph marking pencil\u003c\/li\u003e\n\u003cli\u003eRod stands\u003c\/li\u003e\n\u003cli\u003eComprehensive 42 page build book with step by step instructions\u003c\/li\u003e\n\u003cli\u003eStickers \/ Decals\u003c\/li\u003e\n\u003cli\u003e\n\u003cstrong\u003e*Japanese Silk threads\u003c\/strong\u003e. Each kit includes natural white silk and black thread for trims. These default threads can be substiuted for other stock colors on request. \u003ca href=\"http:\/\/swiftflyfishing.com\/collections\/rod-building-components\/products\/silk-wrapping-thread\" title=\"Stock thread colours\"\u003eView Stock Thread Colours\u003c\/a\u003e\u003cbr\u003e\u003cbr\u003e\n\u003c\/li\u003e\n\u003c\/ul\u003e\n\u003cdiv style=\"line-height: 1.5;\"\u003e\n\u003cstrong\u003eRecommended line weight:\u003c\/strong\u003e AFTMA #6 \u003c\/div\u003e\n\u003cp\u003e\u003cstrong\u003eLength:\u003c\/strong\u003e 9'\u003cbr\u003e\u003cstrong\u003ePieces:\u003c\/strong\u003e 4\u003c\/p\u003e\n\u003ch6\u003eSpecifications\u003c\/h6\u003e\n\u003cstrong style=\"line-height: 1.5;\"\u003eTaper:\u003c\/strong\u003e\u003cspan style=\"line-height: 1.5;\"\u003e Medium \/ Fast\u003c\/span\u003e\u003cbr style=\"line-height: 1.5;\"\u003e\u003cstrong style=\"line-height: 1.5;\"\u003eAction:\u003c\/strong\u003e\u003cspan style=\"line-height: 1.5;\"\u003e Medium Fast \/ Mid Flex\u003c\/span\u003e\u003cbr style=\"line-height: 1.5;\"\u003e\u003cstrong style=\"line-height: 1.5;\"\u003eResonant Frequency:\u003c\/strong\u003e\u003cspan style=\"line-height: 1.5;\"\u003e 3.3 Hz\u003c\/span\u003e\u003cbr style=\"line-height: 1.5;\"\u003e\u003cstrong style=\"line-height: 1.5;\"\u003eLockup point:\u003c\/strong\u003e\u003cspan style=\"line-height: 1.5;\"\u003e Top third\u003c\/span\u003e\u003cbr style=\"line-height: 1.5;\"\u003e\u003cstrong style=\"line-height: 1.5;\"\u003eMaterial:\u003c\/strong\u003e\u003cspan style=\"line-height: 1.5;\"\u003e 57msi Carbon Blend\u003c\/span\u003e\u003cbr style=\"line-height: 1.5;\"\u003e\u003cstrong style=\"line-height: 1.5;\"\u003eCore:\u003c\/strong\u003e\u003cspan style=\"line-height: 1.5;\"\u003e VeroCore Carbon Helix\u003c\/span\u003e\u003cbr style=\"line-height: 1.5;\"\u003e\u003cstrong style=\"line-height: 1.5;\"\u003eRecommended line weight:\u003c\/strong\u003e\u003cspan style=\"line-height: 1.5;\"\u003e AFTMA #6 \u003c\/span\u003e\u003cbr style=\"line-height: 1.5;\"\u003e\u003cstrong style=\"line-height: 1.5;\"\u003eLength:\u003c\/strong\u003e\u003cspan style=\"line-height: 1.5;\"\u003e 9'\u003c\/span\u003e\u003cbr style=\"line-height: 1.5;\"\u003e\u003cstrong style=\"line-height: 1.5;\"\u003ePieces:\u003c\/strong\u003e\u003cspan style=\"line-height: 1.5;\"\u003e 4\u003c\/span\u003e\u003cbr style=\"line-height: 1.5;\"\u003e\u003cstrong style=\"line-height: 1.5;\"\u003eWeight:\u003c\/strong\u003e\u003cspan style=\"line-height: 1.5;\"\u003e 42g (1.48 oz)\u003c\/span\u003e\u003cbr style=\"line-height: 1.5;\"\u003e\u003cstrong style=\"line-height: 1.5;\"\u003eAction Angle:\u003c\/strong\u003e\u003cspan style=\"line-height: 1.5;\"\u003e 70 degrees\u003c\/span\u003e\u003cbr style=\"line-height: 1.5;\"\u003e\u003cstrong style=\"line-height: 1.5;\"\u003eERN:\u003c\/strong\u003e\u003cspan style=\"line-height: 1.5;\"\u003e 6\u003c\/span\u003e\u003cbr style=\"line-height: 1.5;\"\u003e\u003cstrong style=\"line-height: 1.5;\"\u003eELN:\u003c\/strong\u003e\u003cspan style=\"line-height: 1.5;\"\u003e 6\u003c\/span\u003e\u003cbr style=\"line-height: 1.5;\"\u003e\u003cstrong style=\"line-height: 1.5;\"\u003eOptimal Grain Window:\u003c\/strong\u003e\u003cspan style=\"line-height: 1.5;\"\u003e 150 - 170 Grains\u003c\/span\u003e\u003cbr style=\"line-height: 1.5;\"\u003e\u003cbr style=\"line-height: 1.5;\"\u003e\n\u003chr style=\"line-height: 1.5;\"\u003e\n\u003ch5\u003e\n\u003cimg alt=\"Epic Fiberglass Fly Rod Blank\" src=\"\/\/cdn.shopify.com\/s\/files\/1\/0120\/5852\/files\/Epic-Fiberglass-Fly-Rod-Specifications_4_large.png?4328\"\u003e\u003cbr\u003e\u003cimg alt=\"Epic s2 Fiberglass FLy Rod Blank\" src=\"https:\/\/cdn.shopify.com\/s\/files\/1\/0120\/5852\/files\/686-Rod-Power-slider.png?5095\"\u003e\n\u003c\/h5\u003e\n\u003cul class=\"tabs-content\"\u003e\n\u003cli id=\"tab3\"\u003e\n\u003cp\u003e \u003c\/p\u003e\n\u003c\/li\u003e\n\u003c\/ul\u003e"}
690 C Carbon Fibre Ready to Wrap Kit
690 C Carbon Fibre Ready to Wrap Kit
The Epic 690 C Advanced Carbon Fibre Ready to Wrap Rod Kit.
The very best componentry available, all designed to fit together

seamlessly.

 No Reaming, No Drilling, No Sanding -

All Epic.
Advanced, High Performance Freshwater Fly.
The Epic 690 C is an extremely versatile responsive blank designed for dry fly, streamer and nymph fishing for trout of all sizes.
Revised generation two nano-technology. Epic C series are a state of the art fly rod blank. The most sophisticated composite materials and production processes are used in their construction. Proprietary nano-resins, full Helical construction, multi modulus, and unidirectional carbon fibre - We believe this is the most sophisticated fly rod blank available. 
Ground ferrule system
In addition to the industry leading technology used in each of our blanks, Epic carbon fibre fly rod blanks feature our proprietary ground ferrule system. Each male ferrule is hand ground to perfectly fit the female section of the blank. Female sections are all internally reinforced.
Benefits of our ground ferrule system:
A secure positive fit eliminates knocks
Smoother energy transfer
Eliminates flat spots
Non slip - reduces twisting due to torque
Internally reinforced ferrules - eliminates ferrule fracture
Durable & scratch resistant
Gets better with use
Precise fit, sections are interchangeable, in the case of tip breakages replacement sections can be sent out immediately. No need to return the blank for a fit.
Light
The 690 C blank weighs an astoundingly light 39 grams (1.3oz) 10% lighter than our previous model and lighter than equivalent blanks by Scott or Sage.
Nano Tough
Our use of Silica nano-resin makes for a very tough, lightweight and extremely responsive blank.
As good as it gets
Epic C (Carbon) series fly rod blanks are high performance fishing tools. The lockup point develops in the top third of the blank, and although recovery rates are fast, the Epic C series would best be described as Mid Flex (Orvis) or Medium fast (Sage). They are light without sacrificing strength (lighter than the equivalent Sage one).
Epic Ready to Wrap Fly Rod Kits
Building a great custom fly rod is no mean feat, selecting the correct matching components can be an intimidating exercise alone. Then there's those wraps, the cork and glue.. Our Epic Ready to Wrap Rod Kit makes life easy - we've done much of the hard work for you. The kit contains all the components, glues, rod finish and instructions you'll need to build your own unique custom Epic fly rod. The components in our Epic Ready to Wrap Rod Kit have all been specifically designed to work together. Our premium grade cork grip features a tapered bore to fit your chosen blank. Each cork grip is ported to receive our Epic reel seat perfectly. 
*Kit contents may vary from those pictured according to options and model chosen
Each Kit contains:
An Epic Unidirectional Carbon fibre blank with Helical wound core
Epic Katana hand ferruled translucent fibreglass fly rod tube 
Premium hand sewn rod sock
Your choice of finest quality Portuguese cork grip *configurable
*Optional cork fighting butt with matched trim ring
Epic reel seat in either black or Titanium finish.
Guide set (Snake brand Universal guides USA)
Titanium stripper guide
Glue kit (preloaded syringes, grip & tip epoxy, brushes, mixing cups & full instructions)
China-graph marking pencil
Rod stands
Comprehensive 42 page build book with step by step instructions
Stickers / Decals
*Japanese Silk threads. Each kit includes natural white silk and black thread for trims. These default threads can be substiuted for other stock colors on request. View Stock Thread Colours


Recommended line weight: AFTMA #6 
Length: 9'
Pieces: 4
Taper:
 Medium / Fast
Action:
 Medium Fast / Mid Flex
Resonant Frequency:
 3.3 Hz
Lockup point:
 Top third
Material:
 57msi Carbon Blend
Core:
 VeroCore Carbon Helix
Recommended line weight:
 AFTMA #6 
Length:
 9'
Pieces:
 4
Weight:
 42g (1.48 oz)
Action Angle:
 70 degrees
ERN:
 6
ELN:
 6
Optimal Grain Window:
 150 - 170 Grains
---


Customer Reviews
Reviews (3)
Questions (0)
08/24/2017
Alexander B.
Germany
Epic 690c
The Epic 690c is an absolute top rod. I have compared the rod with my Scott Radian # 6. The line is to cast like a laser pointer. With my radian the line goes a little bit to the left side. 75 feet without double haul isn't a problem. I changed the Epic reel seat against a reel seat from REC with wood spacer. Now the rod is about 0,1 oz lighter than the Radian. The decisive factor, however, is that the Radian requires a reel weight of about 4,9 oz. The Epic 690c requires only 4,2 oz to be balanced. This makes them extremely easy to handle. The quality of the rings and the cork are absolutely top. All in all, you take the rod in your hand and you feel good.
08/12/2017
Donald L.
United States
It's A Keeper
The 690 C was my 3rd Epic build. As always, the blanks and kit components were as represented and high quality. Was especially taken with the cork grip and fighting butt quality which were truly flor grade. However, in the spirit of full disclosure, I should declare that I did not use the grip and fighting butt (built a grip more comfortable to my large hands and also built a matching fighting butt), chose a different color silk for the wraps, and simplified the snake guide train, all of which substitutions and modification were matters of personal preference and not in any way a correction for any kit deficiency. Limited on the water experience together with multple casting sessions to the lawn trout confirm the 690 C is a keeper.
Amazing
This is an amazing fly rod, never cast anything quite like it - I'm actually surprised that I built it! Great kit build, instructions were very clear and simple to follow. #Ididepicshit
- THE EPIC PROMISE -

We guarantee everything we make.
If one of our products fails to meet your expectations either at the time you receive it, or over the next 30 days, contact us and we'll arrange a total refund and return at our cost, anywhere in the world.

The Epic Lifetime Warranty.
Every new Epic fly rod or blank that we produce is covered by our lifetime, original owner warranty. This warranty covers failure due to defects in material or workmanship of our product. Any Epic fly rod built by the Swift Fly Fishing company that fails due to misuse, negligence or normal wear-and-tear will be repaired or replaced at a nominal cost plus shipping at our discretion.
Full details of our warrenty, guarantee, replacment and returns policy can be found here
"Since the first order i felt that Swift is a company that really cares about the customers. I have just finished building the 888 and it was really fun. Everything was just as expected. Top notch. Now i'm waiting for my other kit to arrive! "

"As this was my first attempt at building a fly rod I was worried that I would end up with nothing but a sticky pile of carbon fibre and tangled thread. However, by following the step by step instructions in the booklet I was feeling like a pro in no time. Everything in the kit is organised to make it as simple as possible and the instructions are super easy to follow with photos of each step. My rod turned out great (in my eyes anyway) and I would highly recommend the 'ready to wrap kits' to anyone. I look forward to the next one." - Gareth T


"This is my fifth Epic build. As before all the components are excellent, the finished rod is nicely balanced and rod casts a five weight line beautifully.
These rods fish well and are amazingly tough." - Daniel L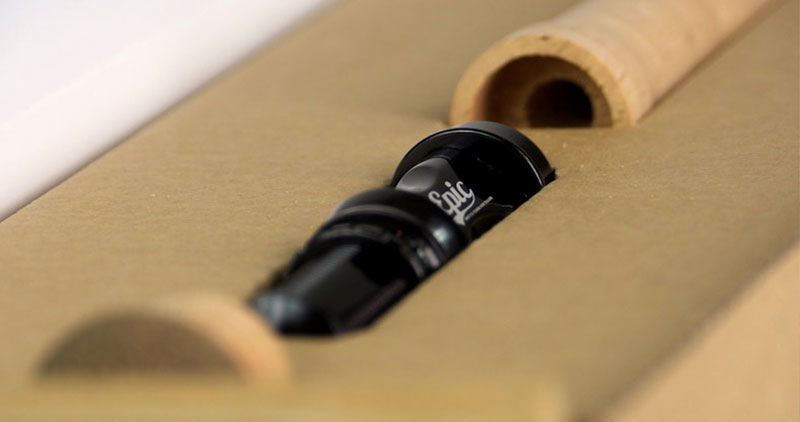 Designed to fit together seamlessly.
Building a great custom fly rod is no mean feat, selecting the correct matching components can be an intimidating exercise alone. First time rod builder or seasoned professional, our Epic Ready to Wrap Rod Kits make building a quality fly rod simple. Each kit contains all the components, glues, rod finish and instructions you'll need to build your own unique custom fly rod.
The components in our Epic Ready to Wrap Rod Kit have all been specifically designed to work together.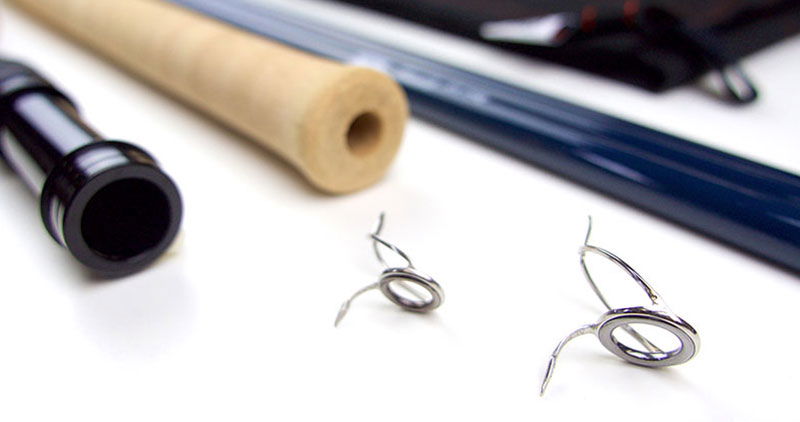 Each Ready to Wrap fly rod boasts the finest components possible.
Our comprehensive 40 page step by step fly rod build book
Glue kit (preloaded syringes, epoxy - brushes - mixing cups)
Fold out rod building stands - Kit box doubles as your workstation
Highest quality stripping guides matched to each kit
Flor grade quality Portuguese cork grip in your choice of style
Japanese silk threads for wrapping and trims
Genuine Snake Brand guides either e-coated or black nickel
Bar stock Alloy reel seats that will last a lifetime
Our hand ferruled "Katana" rod tube
The most sophisticated fly rod blanks made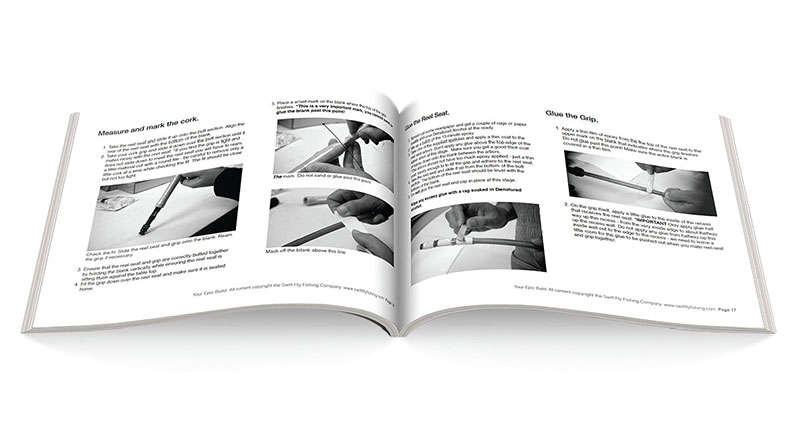 The secret to building a great fly rod.


Our comprehensive step by step fly rod building book. 42 pages of clear, simple, straightforward step by step instructions on how to put together a custom Epic fly rod, complete with tips from the pros'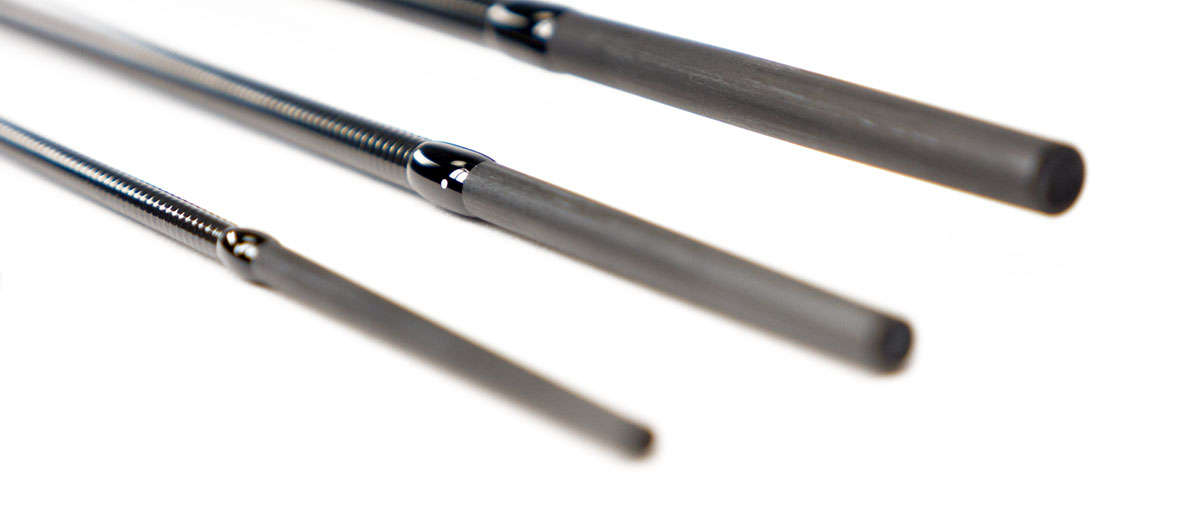 When choosing one of our Ready to Wrap Rod Kits you can be confident you'll be receiving one of the world's very finest fly rod blanks. Preferred by professional custom rod builders the world over.