{"id":451768888,"title":"888 Ready to Wrap Kit","handle":"888-ready-to-wrap-kit","description":"\u003ch2\u003eThe\u003cstrong\u003e Epic Ready to Wrap Rod Kit.\u003c\/strong\u003e\n\u003c\/h2\u003e\n\u003ch3\u003e\n\u003cspan color=\"#666666\" style=\"color: #666666;\"\u003eThe very best components available, all designed to fit together \u003c\/span\u003e\u003cstrong\u003e\u003cspan\u003eseamlessly\u003c\/span\u003e\u003cspan color=\"#666666\" style=\"color: #666666;\"\u003e.\u003c\/span\u003e \u003c\/strong\u003e\u003cspan style=\"color: #666666;\"\u003eNo Reaming, No Drilling, No Sanding - \u003cspan style=\"color: #000000;\"\u003eAll Epic\u003c\/span\u003e.\u003c\/span\u003e\n\u003c\/h3\u003e\n\u003cdiv style=\"line-height: 1.5;\"\u003e\n\u003cp\u003eOur mighty 888 was designed specifically for chasing Bonefish but is just at home wrangling large freshwater species too. Given there's not a flat where the wind doesn't blow we've given the 888 an \u003cstrong\u003eextra powerful\u003c\/strong\u003e butt section, strong tip and fast recovery rate to help punch a line out into those skinny water breezes.\u003c\/p\u003e\n\u003cp\u003e\u003cb\u003eBuilt Epic Tough.\u003cbr\u003e\u003c\/b\u003eBuilt using our fully unidirectional S2 Glass Fibre the 888 is not only extremely light, it is built to take a pounding. Glass fibre is many times tougher and more resilient than the equivalent blank in Carbon Fibre.\u003c\/p\u003e\n\u003cp\u003e\u003cb\u003eExtra Lucky\u003cbr\u003e\u003c\/b\u003eIn Chinese tradition, certain numbers are believed to be auspicious and possess special powers. The number 8 signifies prosperity and wealth and is viewed as such an auspicious number that a number with several eights is considered \u003cstrong\u003every lucky\u003c\/strong\u003e indeed. We think the 888 is extra lucky because, like us, it was made in New Zealand.\u003c\/p\u003e\n\u003cp\u003e*Kit contents may vary from those pictured according to options and model chosen\u003c\/p\u003e\n\u003c\/div\u003e\n\u003cp\u003e\u003cstrong style=\"line-height: 1.4;\"\u003eEach Kit contains:\u003c\/strong\u003e\u003c\/p\u003e\n\u003cul style=\"line-height: 1.5;\"\u003e\n\u003cli\u003eEpic 888 Blank\u003c\/li\u003e\n\u003cli\u003eEpic Katana hand ferruled translucent fibreglass fly rod tube \u003c\/li\u003e\n\u003cli\u003ePremium hand sewn rod sock\u003c\/li\u003e\n\u003cli\u003eFinest quality Portuguese cork grip, our wickedly good \u003cstrong\u003eFull Wells\u003c\/strong\u003e \/ Ritz design\u003c\/li\u003e\n\u003cli\u003eFighting butt\u003c\/li\u003e\n\u003cli\u003eEpic reel seat in either black or Titanium finish\u003c\/li\u003e\n\u003cli\u003eGuide set (Snake brand Universal guides USA)\u003c\/li\u003e\n\u003cli\u003e2 x high quality Titanium Stripper guides\u003c\/li\u003e\n\u003cli\u003eGlue kit (preloaded syringes, grip \u0026amp; tip epoxy, brushes, mixing cups \u0026amp; full instructions)\u003c\/li\u003e\n\u003cli\u003eChina-graph marking pencil\u003c\/li\u003e\n\u003cli\u003eRod stands\u003c\/li\u003e\n\u003cli\u003eComprehensive 42 page build book with step by step instructions\u003c\/li\u003e\n\u003cli\u003eStickers \/ Decals\u003c\/li\u003e\n\u003cli\u003e\n\u003cstrong\u003e*Japanese Silk threads\u003c\/strong\u003e. Each kit includes natural 212 silk (we include instructions on how to use this to make perfectly clear ghost wraps) and black thread for trims. These default threads can be substituted for other stock colours on request. \u003ca href=\"http:\/\/swiftflyfishing.com\/collections\/rod-building-components\/products\/silk-wrapping-thread\" title=\"Stock thread colours\"\u003eView Stock Thread Colours\u003c\/a\u003e\n\u003c\/li\u003e\n\u003c\/ul\u003e\n\u003cdiv style=\"line-height: 1.5;\"\u003e\n\u003cdiv\u003e\n\u003cstrong\u003eRecommended grain window at 30ft: \u003c\/strong\u003e202 - 218 GRAINS. 13 - 14 GRAMS\u003cstrong\u003e\u003cbr\u003eRecommended AFFTA line weight:\u003c\/strong\u003e #8\u003c\/div\u003e\n\u003cp\u003e\u003cstrong\u003eLength:\u003c\/strong\u003e 8' 8\"\u003cbr\u003e\u003cstrong\u003ePieces:\u003c\/strong\u003e 4\u003c\/p\u003e\n\u003c\/div\u003e\n\u003ch6\u003eSpecifications\u003c\/h6\u003e\n\u003cdiv style=\"line-height: 1.5;\"\u003e\n\u003cp\u003e\u003cstrong\u003eRecommended grain window at 30ft: \u003c\/strong\u003e202 - 218 GRAINS. 13 - 14 GRAMS\u003cstrong\u003e\u003cbr\u003eRecommended AFFTA line weight:\u003c\/strong\u003e #8\u003cbr\u003e\u003cstrong\u003eLength:\u003c\/strong\u003e 8' 8\"\u003cbr\u003e\u003cstrong\u003ePieces:\u003c\/strong\u003e 4\u003cbr\u003e\u003cspan style=\"line-height: 1.5;\"\u003e\u003cstrong\u003eAction:\u003c\/strong\u003e \u003c\/span\u003e\u003cspan style=\"line-height: 1.5;\"\u003eProgressive \/ Fast\u003cbr\u003e\u003c\/span\u003e\u003cspan style=\"line-height: 1.5;\"\u003e\u003cstrong\u003eTaper:\u003c\/strong\u003e\u003c\/span\u003e\u003cspan style=\"line-height: 1.5;\"\u003e Fast \u003cbr\u003e\u003c\/span\u003e\u003cstrong style=\"line-height: 1.5;\"\u003eButt Diameter:\u003c\/strong\u003e\u003cspan style=\"line-height: 1.5;\"\u003e 12.26mm\u003cbr\u003e\u003c\/span\u003e\u003cstrong style=\"line-height: 1.5;\"\u003eTip Diameter:\u003c\/strong\u003e\u003cspan style=\"line-height: 1.5;\"\u003e 2.12mm\u003cbr\u003e\u003c\/span\u003e\u003cspan style=\"line-height: 1.5;\"\u003e\u003cstrong\u003eBlank Weight:\u003c\/strong\u003e\u003c\/span\u003e\u003cspan style=\"line-height: 1.5;\"\u003e 89 gm - 3.1oz \u003c\/span\u003e\u003c\/p\u003e\n\u003c\/div\u003e\n\u003chr style=\"line-height: 1.5;\"\u003e\n\u003ch5\u003e\n\u003cimg src=\"\/\/cdn.shopify.com\/s\/files\/1\/0120\/5852\/files\/Epic-Fiberglass-Fly-Rod-Specifications_4_large.png?4328\" alt=\"Epic Fiberglass Fly Rod Blank\"\u003e\u003cbr\u003e\u003cimg src=\"https:\/\/cdn.shopify.com\/s\/files\/1\/0120\/5852\/files\/990-Rod-Power-slider.png?5139\" alt=\"9 weight 9 foot fiberglass fly rod blank\"\u003e\u003cbr\u003e\u003cimg src=\"\/\/cdn.shopify.com\/s\/files\/1\/0120\/5852\/files\/S-Glass_3_large.png?4330\" alt=\"Epic Fiberglass Fly Rod Blank\"\u003e\n\u003c\/h5\u003e\n\u003cul class=\"tabs-content\"\u003e\u003c\/ul\u003e","published_at":"2014-09-02T12:01:00+12:00","created_at":"2015-03-26T15:17:49+13:00","vendor":"SWIFT","type":"Rod Kit","tags":[],"price":64900,"price_min":64900,"price_max":64900,"available":true,"price_varies":false,"compare_at_price":null,"compare_at_price_min":0,"compare_at_price_max":0,"compare_at_price_varies":false,"variants":[{"id":1265874880,"title":"Salsa \/ Black","option1":"Salsa","option2":"Black","option3":null,"sku":"888_RodKitSB","requires_shipping":true,"taxable":true,"featured_image":{"id":14631364164,"product_id":451768888,"position":15,"created_at":"2016-08-03T15:00:01+12:00","updated_at":"2017-07-04T11:35:42+12:00","width":800,"height":483,"src":"https:\/\/cdn.shopify.com\/s\/files\/1\/0120\/5852\/products\/Salsa-black-seat.jpg?v=1499124942","variant_ids":[1265874880]},"available":true,"name":"888 Ready to Wrap Kit - Salsa \/ Black","public_title":"Salsa \/ Black","options":["Salsa","Black"],"price":64900,"weight":5000,"compare_at_price":null,"inventory_quantity":10,"inventory_management":"shopify","inventory_policy":"continue","barcode":"47074880"},{"id":1265874888,"title":"Salsa \/ Titanium","option1":"Salsa","option2":"Titanium","option3":null,"sku":"888_RodKit_SS","requires_shipping":true,"taxable":true,"featured_image":{"id":14631376900,"product_id":451768888,"position":16,"created_at":"2016-08-03T15:00:59+12:00","updated_at":"2017-07-04T11:35:42+12:00","width":800,"height":483,"src":"https:\/\/cdn.shopify.com\/s\/files\/1\/0120\/5852\/products\/Salsa-ti-seat.jpg?v=1499124942","variant_ids":[1265874888]},"available":true,"name":"888 Ready to Wrap Kit - Salsa \/ Titanium","public_title":"Salsa \/ Titanium","options":["Salsa","Titanium"],"price":64900,"weight":5000,"compare_at_price":null,"inventory_quantity":10,"inventory_management":"shopify","inventory_policy":"continue","barcode":"47074888"},{"id":21957407940,"title":"Slate \/ Black","option1":"Slate","option2":"Black","option3":null,"sku":"888_RodKit_SB","requires_shipping":true,"taxable":true,"featured_image":{"id":8249610628,"product_id":451768888,"position":10,"created_at":"2015-12-04T09:43:02+13:00","updated_at":"2017-07-04T11:35:42+12:00","width":800,"height":483,"src":"https:\/\/cdn.shopify.com\/s\/files\/1\/0120\/5852\/products\/rod-kit-888-ready-to-wrap-kit-8.jpg?v=1499124942","variant_ids":[21957407940]},"available":true,"name":"888 Ready to Wrap Kit - Slate \/ Black","public_title":"Slate \/ Black","options":["Slate","Black"],"price":64900,"weight":5000,"compare_at_price":null,"inventory_quantity":8,"inventory_management":"shopify","inventory_policy":"continue","barcode":"38607940"},{"id":21957390468,"title":"Slate \/ Titanium","option1":"Slate","option2":"Titanium","option3":null,"sku":"888_RodKit_ST","requires_shipping":true,"taxable":true,"featured_image":{"id":8249611652,"product_id":451768888,"position":11,"created_at":"2015-12-04T09:43:05+13:00","updated_at":"2017-07-04T11:35:42+12:00","width":800,"height":483,"src":"https:\/\/cdn.shopify.com\/s\/files\/1\/0120\/5852\/products\/rod-kit-888-ready-to-wrap-kit-9.jpg?v=1499124942","variant_ids":[21957390468]},"available":true,"name":"888 Ready to Wrap Kit - Slate \/ Titanium","public_title":"Slate \/ Titanium","options":["Slate","Titanium"],"price":64900,"weight":5000,"compare_at_price":null,"inventory_quantity":8,"inventory_management":"shopify","inventory_policy":"continue","barcode":"38590468"}],"images":["\/\/cdn.shopify.com\/s\/files\/1\/0120\/5852\/products\/Rod-kit-katana-white_448acc0a-9c6f-40fd-aa61-57b866a2dfa7.jpg?v=1499124982","\/\/cdn.shopify.com\/s\/files\/1\/0120\/5852\/products\/rod-kit-888-ready-to-wrap-kit-2.jpg?v=1499124942","\/\/cdn.shopify.com\/s\/files\/1\/0120\/5852\/products\/rod-kit-888-ready-to-wrap-kit-3.jpg?v=1499124942","\/\/cdn.shopify.com\/s\/files\/1\/0120\/5852\/products\/White-Katana-open--web_99207f06-1928-41b2-988f-1ea941c864a0.jpg?v=1499124949","\/\/cdn.shopify.com\/s\/files\/1\/0120\/5852\/products\/white-Katana-web1_f2b58484-bbf6-4f04-8fe0-87f6cc77f1a4.jpg?v=1499124956","\/\/cdn.shopify.com\/s\/files\/1\/0120\/5852\/products\/white-Katana-web_bbe8441f-e689-43c9-a222-59076769d71d.jpg?v=1499124963","\/\/cdn.shopify.com\/s\/files\/1\/0120\/5852\/products\/rod-kit-888-ready-to-wrap-kit-4.jpg?v=1499124942","\/\/cdn.shopify.com\/s\/files\/1\/0120\/5852\/products\/rod-kit-888-ready-to-wrap-kit-5_6019fa65-1764-4586-8427-fea4c1dfbbe5.jpg?v=1499124942","\/\/cdn.shopify.com\/s\/files\/1\/0120\/5852\/products\/rod-kit-888-ready-to-wrap-kit-7.jpg?v=1499124942","\/\/cdn.shopify.com\/s\/files\/1\/0120\/5852\/products\/rod-kit-888-ready-to-wrap-kit-8.jpg?v=1499124942","\/\/cdn.shopify.com\/s\/files\/1\/0120\/5852\/products\/rod-kit-888-ready-to-wrap-kit-9.jpg?v=1499124942","\/\/cdn.shopify.com\/s\/files\/1\/0120\/5852\/products\/rod-kit-888-ready-to-wrap-kit-10.jpg?v=1499124942","\/\/cdn.shopify.com\/s\/files\/1\/0120\/5852\/products\/rod-kit-888-ready-to-wrap-kit-11.jpg?v=1499124942","\/\/cdn.shopify.com\/s\/files\/1\/0120\/5852\/products\/rod-kit-888-ready-to-wrap-kit-12.jpg?v=1499124942","\/\/cdn.shopify.com\/s\/files\/1\/0120\/5852\/products\/Salsa-black-seat.jpg?v=1499124942","\/\/cdn.shopify.com\/s\/files\/1\/0120\/5852\/products\/Salsa-ti-seat.jpg?v=1499124942"],"featured_image":"\/\/cdn.shopify.com\/s\/files\/1\/0120\/5852\/products\/Rod-kit-katana-white_448acc0a-9c6f-40fd-aa61-57b866a2dfa7.jpg?v=1499124982","options":["Blank","Reel Seat"],"content":"\u003ch2\u003eThe\u003cstrong\u003e Epic Ready to Wrap Rod Kit.\u003c\/strong\u003e\n\u003c\/h2\u003e\n\u003ch3\u003e\n\u003cspan color=\"#666666\" style=\"color: #666666;\"\u003eThe very best components available, all designed to fit together \u003c\/span\u003e\u003cstrong\u003e\u003cspan\u003eseamlessly\u003c\/span\u003e\u003cspan color=\"#666666\" style=\"color: #666666;\"\u003e.\u003c\/span\u003e \u003c\/strong\u003e\u003cspan style=\"color: #666666;\"\u003eNo Reaming, No Drilling, No Sanding - \u003cspan style=\"color: #000000;\"\u003eAll Epic\u003c\/span\u003e.\u003c\/span\u003e\n\u003c\/h3\u003e\n\u003cdiv style=\"line-height: 1.5;\"\u003e\n\u003cp\u003eOur mighty 888 was designed specifically for chasing Bonefish but is just at home wrangling large freshwater species too. Given there's not a flat where the wind doesn't blow we've given the 888 an \u003cstrong\u003eextra powerful\u003c\/strong\u003e butt section, strong tip and fast recovery rate to help punch a line out into those skinny water breezes.\u003c\/p\u003e\n\u003cp\u003e\u003cb\u003eBuilt Epic Tough.\u003cbr\u003e\u003c\/b\u003eBuilt using our fully unidirectional S2 Glass Fibre the 888 is not only extremely light, it is built to take a pounding. Glass fibre is many times tougher and more resilient than the equivalent blank in Carbon Fibre.\u003c\/p\u003e\n\u003cp\u003e\u003cb\u003eExtra Lucky\u003cbr\u003e\u003c\/b\u003eIn Chinese tradition, certain numbers are believed to be auspicious and possess special powers. The number 8 signifies prosperity and wealth and is viewed as such an auspicious number that a number with several eights is considered \u003cstrong\u003every lucky\u003c\/strong\u003e indeed. We think the 888 is extra lucky because, like us, it was made in New Zealand.\u003c\/p\u003e\n\u003cp\u003e*Kit contents may vary from those pictured according to options and model chosen\u003c\/p\u003e\n\u003c\/div\u003e\n\u003cp\u003e\u003cstrong style=\"line-height: 1.4;\"\u003eEach Kit contains:\u003c\/strong\u003e\u003c\/p\u003e\n\u003cul style=\"line-height: 1.5;\"\u003e\n\u003cli\u003eEpic 888 Blank\u003c\/li\u003e\n\u003cli\u003eEpic Katana hand ferruled translucent fibreglass fly rod tube \u003c\/li\u003e\n\u003cli\u003ePremium hand sewn rod sock\u003c\/li\u003e\n\u003cli\u003eFinest quality Portuguese cork grip, our wickedly good \u003cstrong\u003eFull Wells\u003c\/strong\u003e \/ Ritz design\u003c\/li\u003e\n\u003cli\u003eFighting butt\u003c\/li\u003e\n\u003cli\u003eEpic reel seat in either black or Titanium finish\u003c\/li\u003e\n\u003cli\u003eGuide set (Snake brand Universal guides USA)\u003c\/li\u003e\n\u003cli\u003e2 x high quality Titanium Stripper guides\u003c\/li\u003e\n\u003cli\u003eGlue kit (preloaded syringes, grip \u0026amp; tip epoxy, brushes, mixing cups \u0026amp; full instructions)\u003c\/li\u003e\n\u003cli\u003eChina-graph marking pencil\u003c\/li\u003e\n\u003cli\u003eRod stands\u003c\/li\u003e\n\u003cli\u003eComprehensive 42 page build book with step by step instructions\u003c\/li\u003e\n\u003cli\u003eStickers \/ Decals\u003c\/li\u003e\n\u003cli\u003e\n\u003cstrong\u003e*Japanese Silk threads\u003c\/strong\u003e. Each kit includes natural 212 silk (we include instructions on how to use this to make perfectly clear ghost wraps) and black thread for trims. These default threads can be substituted for other stock colours on request. \u003ca href=\"http:\/\/swiftflyfishing.com\/collections\/rod-building-components\/products\/silk-wrapping-thread\" title=\"Stock thread colours\"\u003eView Stock Thread Colours\u003c\/a\u003e\n\u003c\/li\u003e\n\u003c\/ul\u003e\n\u003cdiv style=\"line-height: 1.5;\"\u003e\n\u003cdiv\u003e\n\u003cstrong\u003eRecommended grain window at 30ft: \u003c\/strong\u003e202 - 218 GRAINS. 13 - 14 GRAMS\u003cstrong\u003e\u003cbr\u003eRecommended AFFTA line weight:\u003c\/strong\u003e #8\u003c\/div\u003e\n\u003cp\u003e\u003cstrong\u003eLength:\u003c\/strong\u003e 8' 8\"\u003cbr\u003e\u003cstrong\u003ePieces:\u003c\/strong\u003e 4\u003c\/p\u003e\n\u003c\/div\u003e\n\u003ch6\u003eSpecifications\u003c\/h6\u003e\n\u003cdiv style=\"line-height: 1.5;\"\u003e\n\u003cp\u003e\u003cstrong\u003eRecommended grain window at 30ft: \u003c\/strong\u003e202 - 218 GRAINS. 13 - 14 GRAMS\u003cstrong\u003e\u003cbr\u003eRecommended AFFTA line weight:\u003c\/strong\u003e #8\u003cbr\u003e\u003cstrong\u003eLength:\u003c\/strong\u003e 8' 8\"\u003cbr\u003e\u003cstrong\u003ePieces:\u003c\/strong\u003e 4\u003cbr\u003e\u003cspan style=\"line-height: 1.5;\"\u003e\u003cstrong\u003eAction:\u003c\/strong\u003e \u003c\/span\u003e\u003cspan style=\"line-height: 1.5;\"\u003eProgressive \/ Fast\u003cbr\u003e\u003c\/span\u003e\u003cspan style=\"line-height: 1.5;\"\u003e\u003cstrong\u003eTaper:\u003c\/strong\u003e\u003c\/span\u003e\u003cspan style=\"line-height: 1.5;\"\u003e Fast \u003cbr\u003e\u003c\/span\u003e\u003cstrong style=\"line-height: 1.5;\"\u003eButt Diameter:\u003c\/strong\u003e\u003cspan style=\"line-height: 1.5;\"\u003e 12.26mm\u003cbr\u003e\u003c\/span\u003e\u003cstrong style=\"line-height: 1.5;\"\u003eTip Diameter:\u003c\/strong\u003e\u003cspan style=\"line-height: 1.5;\"\u003e 2.12mm\u003cbr\u003e\u003c\/span\u003e\u003cspan style=\"line-height: 1.5;\"\u003e\u003cstrong\u003eBlank Weight:\u003c\/strong\u003e\u003c\/span\u003e\u003cspan style=\"line-height: 1.5;\"\u003e 89 gm - 3.1oz \u003c\/span\u003e\u003c\/p\u003e\n\u003c\/div\u003e\n\u003chr style=\"line-height: 1.5;\"\u003e\n\u003ch5\u003e\n\u003cimg src=\"\/\/cdn.shopify.com\/s\/files\/1\/0120\/5852\/files\/Epic-Fiberglass-Fly-Rod-Specifications_4_large.png?4328\" alt=\"Epic Fiberglass Fly Rod Blank\"\u003e\u003cbr\u003e\u003cimg src=\"https:\/\/cdn.shopify.com\/s\/files\/1\/0120\/5852\/files\/990-Rod-Power-slider.png?5139\" alt=\"9 weight 9 foot fiberglass fly rod blank\"\u003e\u003cbr\u003e\u003cimg src=\"\/\/cdn.shopify.com\/s\/files\/1\/0120\/5852\/files\/S-Glass_3_large.png?4330\" alt=\"Epic Fiberglass Fly Rod Blank\"\u003e\n\u003c\/h5\u003e\n\u003cul class=\"tabs-content\"\u003e\u003c\/ul\u003e"}
888 Ready to Wrap Kit
888 Ready to Wrap Kit
The Epic Ready to Wrap Rod Kit.
The very best components available, all designed to fit together
seamlessly
.
No Reaming, No Drilling, No Sanding -

All Epic

.
Our mighty 888 was designed specifically for chasing Bonefish but is just at home wrangling large freshwater species too. Given there's not a flat where the wind doesn't blow we've given the 888 an extra powerful butt section, strong tip and fast recovery rate to help punch a line out into those skinny water breezes.
Built Epic Tough.
Built using our fully unidirectional S2 Glass Fibre the 888 is not only extremely light, it is built to take a pounding. Glass fibre is many times tougher and more resilient than the equivalent blank in Carbon Fibre.
Extra Lucky
In Chinese tradition, certain numbers are believed to be auspicious and possess special powers. The number 8 signifies prosperity and wealth and is viewed as such an auspicious number that a number with several eights is considered very lucky indeed. We think the 888 is extra lucky because, like us, it was made in New Zealand.
*Kit contents may vary from those pictured according to options and model chosen
Each Kit contains:
Epic 888 Blank
Epic Katana hand ferruled translucent fibreglass fly rod tube 
Premium hand sewn rod sock
Finest quality Portuguese cork grip, our wickedly good Full Wells / Ritz design
Fighting butt
Epic reel seat in either black or Titanium finish
Guide set (Snake brand Universal guides USA)
2 x high quality Titanium Stripper guides
Glue kit (preloaded syringes, grip & tip epoxy, brushes, mixing cups & full instructions)
China-graph marking pencil
Rod stands
Comprehensive 42 page build book with step by step instructions
Stickers / Decals
*Japanese Silk threads. Each kit includes natural 212 silk (we include instructions on how to use this to make perfectly clear ghost wraps) and black thread for trims. These default threads can be substituted for other stock colours on request. View Stock Thread Colours
Recommended grain window at 30ft: 202 - 218 GRAINS. 13 - 14 GRAMS
Recommended AFFTA line weight: #8
Length: 8' 8"
Pieces: 4
Recommended grain window at 30ft: 202 - 218 GRAINS. 13 - 14 GRAMS
Recommended AFFTA line weight: #8
Length: 8' 8"
Pieces: 4
Action: Progressive / Fast
Taper: Fast 
Butt Diameter: 12.26mm
Tip Diameter: 2.12mm
Blank Weight: 89 gm - 3.1oz 
---



Customer Reviews
Reviews (15)
Questions (0)
05/02/2017
Daniel L.
Sweden
04/25/2017
Damon T.
New Zealand
04/13/2017
Clement B.
United Kingdom
888 Ready to Wrap Kit
First time building a rod for more than 30 years! The kit is great. Well laid and and explained. Now lets see if I can get it done in time for Golden Dorado in September!!!
02/17/2017
Oliver Streuli
Zürich, Switzerland
Second to none
This isn't the first time I've had the pleasure of cracking open a ready-to-wrap kit, but every time I open one I feel like a kid at a Christmas. Of course, everything you need is there as one would expect, but the perfect and well thought out presentation is what really sets it apart from anything else. You're carefully guided through every step of building your own rod. Everyone at Swift is an absolute pleasure to deal with, the shipping is fast, and I know if I ever had any sort of issue it would be resolved immediately. Oh, and the rods are absolutely brilliant, of course. I have a 580 and a 686, and this certainly won't be my last Epic...
01/01/2017
Trevor Segelke
A great kit.
I am new to rod building, and this was my first build. The Kit has everything needed to have made building easy enough to give me the confidence to try it. Wow, I love how it turned out. Directions were easy to follow and my rod looks great. My only advise is to follow the instructions to practice a few wraps before you start, it will definitely increase the confidence when you start wrapping the first eye. This is a sweet looking rod, and I am proud to say that I built it. Great action and feel of the rod. No other blank on the market matches it. Can't wait to make another one! Love it.
- THE EPIC PROMISE -

We guarantee everything we make.
If one of our products fails to meet your expectations either at the time you receive it, or over the next 30 days, contact us and we'll arrange a total refund and return at our cost, anywhere in the world.

The Epic Lifetime Warranty.
Every new Epic fly rod or blank that we produce is covered by our lifetime, original owner warranty. This warranty covers failure due to defects in material or workmanship of our product. Any Epic fly rod built by the Swift Fly Fishing company that fails due to misuse, negligence or normal wear-and-tear will be repaired or replaced at a nominal cost plus shipping at our discretion.
Full details of our warrenty, guarantee, replacment and returns policy can be found here
"Since the first order i felt that Swift is a company that really cares about the customers. I have just finished building the 888 and it was really fun. Everything was just as expected. Top notch. Now i'm waiting for my other kit to arrive! "

"As this was my first attempt at building a fly rod I was worried that I would end up with nothing but a sticky pile of carbon fibre and tangled thread. However, by following the step by step instructions in the booklet I was feeling like a pro in no time. Everything in the kit is organised to make it as simple as possible and the instructions are super easy to follow with photos of each step. My rod turned out great (in my eyes anyway) and I would highly recommend the 'ready to wrap kits' to anyone. I look forward to the next one." - Gareth T


"This is my fifth Epic build. As before all the components are excellent, the finished rod is nicely balanced and rod casts a five weight line beautifully.
These rods fish well and are amazingly tough." - Daniel L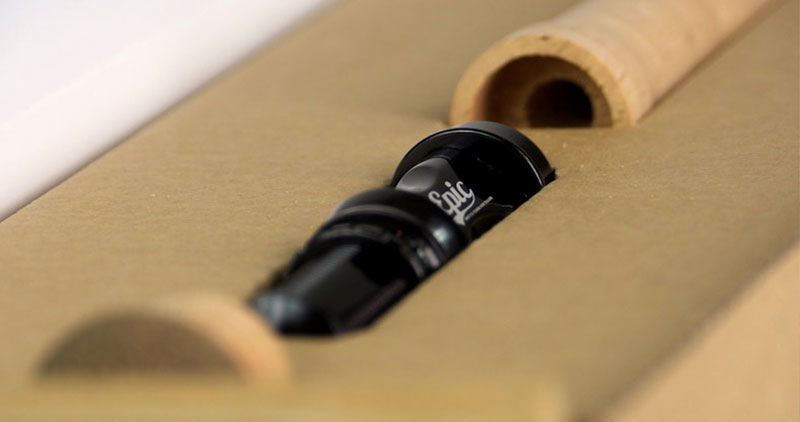 Designed to fit together seamlessly.
Building a great custom fly rod is no mean feat, selecting the correct matching components can be an intimidating exercise alone. First time rod builder or seasoned professional, our Epic Ready to Wrap Rod Kits make building a quality fly rod simple. Each kit contains all the components, glues, rod finish and instructions you'll need to build your own unique custom fly rod.
The components in our Epic Ready to Wrap Rod Kit have all been specifically designed to work together.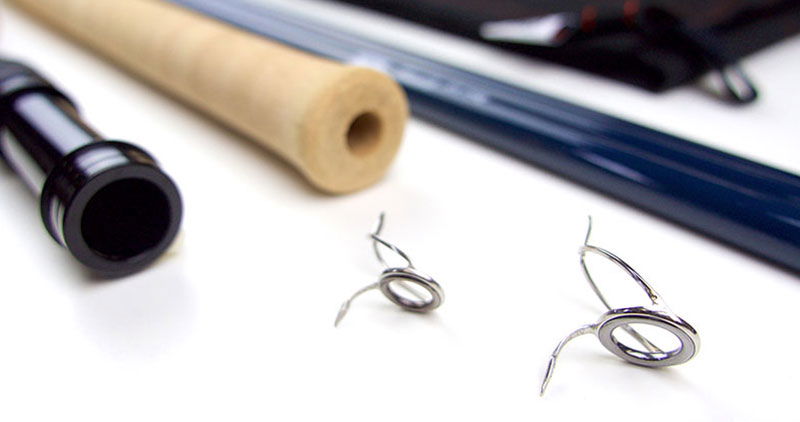 Each Ready to Wrap fly rod boasts the finest components possible.
Our comprehensive 40 page step by step fly rod build book
Glue kit (preloaded syringes, epoxy - brushes - mixing cups)
Fold out rod building stands - Kit box doubles as your workstation
Highest quality stripping guides matched to each kit
Flor grade quality Portuguese cork grip in your choice of style
Japanese silk threads for wrapping and trims
Genuine Snake Brand guides either e-coated or black nickel
Bar stock Alloy reel seats that will last a lifetime
Our hand ferruled "Katana" rod tube
The most sophisticated fly rod blanks made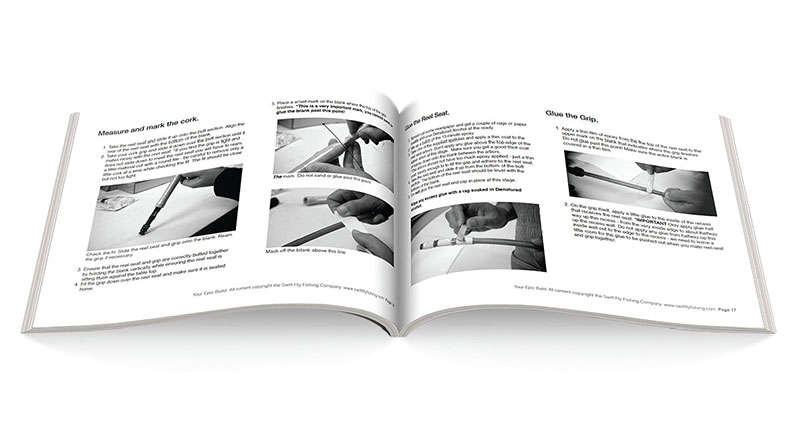 The secret to building a great fly rod.


Our comprehensive step by step fly rod building book. 42 pages of clear, simple, straightforward step by step instructions on how to put together a custom Epic fly rod, complete with tips from the pros'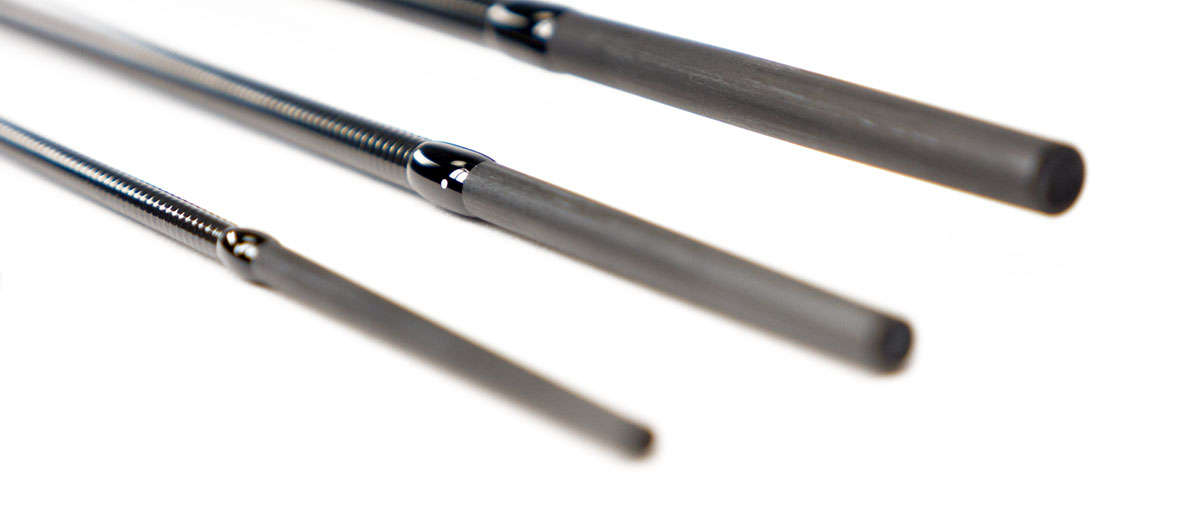 When choosing one of our Ready to Wrap Rod Kits you can be confident you'll be receiving one of the world's very finest fly rod blanks. Preferred by professional custom rod builders the world over.