{"id":934821636,"title":"580 FastGlass Fly Rod","handle":"epic-580-fastglass-fly-rod","description":"\u003ch3\u003eSmoother than Barry White.\u003c\/h3\u003e\n\u003cdiv style=\"line-height: 1.5;\"\u003e\n\u003cp\u003eThe 580 is super versatile and super smooth. Our personal favourite, the 580 presents with grace but has the strength and lifting power of a big five.  \u003c\/p\u003e\n\u003cp\u003eThe Epic 580 is an extremely smooth and versatile fly rod and the perfect choice for dry fly fishing.\u003c\/p\u003e\n\u003cp\u003eOur Epic™ 580 is crafted from Unidirectional S2 Glass, this material is stiffer and stronger than e-glass or standard s-glass.  \u003c\/p\u003e\n\u003c\/div\u003e\n\u003cdiv style=\"line-height: 1.5;\"\u003e\n\u003cstrong\u003eRecommended line weight:\u003c\/strong\u003e AFTMA #5 \u003c\/div\u003e\n\u003cp\u003eLength: 8'\u003cbr\u003ePieces: 4\u003c\/p\u003e\n\u003cp\u003e\u003cstrong\u003e\u003cspan style=\"color: #000000;\"\u003eBuilt Epic Tough\u003c\/span\u003e\u003cbr\u003e\u003c\/strong\u003eEpic glass rods are incredibly tough. Our S2 FastGlass has a far higher strength-to-weight ratio than Carbon fibre (graphite) rods. Epic FastGlass rods can endure more acute and severe bends than the equivalent Carbon fibre, tip sections are stronger and far less susceptible to breakages due to high-sticking and problematic rod angles when pulling against load.\u003c\/p\u003e\n\u003cp\u003e\u003cspan style=\"color: #000000;\"\u003e\u003cstrong\u003eEach Epic Fly Rod Features:\u003c\/strong\u003e\u003c\/span\u003e\u003c\/p\u003e\n\u003cdiv style=\"line-height: 1.5;\"\u003e\n\u003cul\u003e\n\u003cli\u003eFastGlass\u003cem\u003e™\u003c\/em\u003e fly rod blank with internally reenforced ferule system\u003c\/li\u003e\n\u003cli\u003eHigh quality fiberglass rod tube in satin black\u003c\/li\u003e\n\u003cli\u003ePremium hand sewn rod sock.\u003c\/li\u003e\n\u003cli\u003ecleaning cloth.\u003c\/li\u003e\n\u003cli\u003eFinest quality Portuguese cork grip (Classic Western shape)\u003c\/li\u003e\n\u003cli\u003eEpic reel seat in either black or Titanium finish.\u003c\/li\u003e\n\u003cli\u003eGuide set (Snake brand Universal guides USA)\u003c\/li\u003e\n\u003cli\u003ePremium quality stripper guides.\u003c\/li\u003e\n\u003cli\u003e\n\u003cdiv\u003eOur signature Epic Ghost Wraps in premium Japanese silk with fine one turn pinstripe midway over each guide foot.\u003c\/div\u003e\n\u003cdiv\u003e\u003c\/div\u003e\n\u003c\/li\u003e\n\u003c\/ul\u003e\n\u003c\/div\u003e\n\u003ch6\u003eSpecifications\u003c\/h6\u003e\n\u003cp\u003e\u003cstrong style=\"line-height: 1.5;\"\u003eRecommended line weight\u003c\/strong\u003e\u003cspan style=\"line-height: 1.5;\"\u003e: AFTMA #5\u003cbr\u003e\u003c\/span\u003e\u003cstrong style=\"line-height: 1.5;\"\u003eLength:\u003c\/strong\u003e\u003cspan style=\"line-height: 1.5;\"\u003e 8' \u003cbr\u003e\u003c\/span\u003e\u003cstrong style=\"line-height: 1.5;\"\u003ePieces:\u003c\/strong\u003e\u003cspan style=\"line-height: 1.5;\"\u003e 4  \u003cbr\u003e\u003c\/span\u003e\u003cstrong style=\"line-height: 1.5;\"\u003eTotal length:\u003c\/strong\u003e\u003cspan style=\"line-height: 1.5;\"\u003e 2,438mm \u003cbr\u003e\u003c\/span\u003e\u003cstrong style=\"line-height: 1.5;\"\u003eERN:\u003c\/strong\u003e\u003cspan style=\"line-height: 1.5;\"\u003e (Unwrapped): 4.8\u003cbr\u003e\u003c\/span\u003e\u003cstrong style=\"line-height: 1.5;\"\u003eELN:\u003c\/strong\u003e\u003cspan style=\"line-height: 1.5;\"\u003e 5\u003cbr\u003e\u003c\/span\u003e\u003cstrong style=\"line-height: 1.5;\"\u003eOptimal Grain Window:\u003c\/strong\u003e\u003cspan style=\"line-height: 1.5;\"\u003e 130 - 155 Grains \u003cbr\u003e\u003c\/span\u003e\u003cstrong style=\"line-height: 1.5;\"\u003eAction:\u003c\/strong\u003e\u003cspan style=\"line-height: 1.5;\"\u003e Progressive \/ Mid Flex \/ Medium  \u003cbr\u003e\u003c\/span\u003e\u003cstrong style=\"line-height: 1.5;\"\u003eTaper:\u003c\/strong\u003e\u003cspan style=\"line-height: 1.5;\"\u003e Fast \u003cbr\u003e\u003c\/span\u003e\u003cstrong style=\"line-height: 1.5;\"\u003eRod Weight:\u003c\/strong\u003e\u003cspan style=\"line-height: 1.5;\"\u003e 112g \u003cbr\u003e\u003c\/span\u003e\u003cstrong style=\"line-height: 1.5;\"\u003eButt Diameter:\u003c\/strong\u003e\u003cspan style=\"line-height: 1.5;\"\u003e 10.28mm\u003c\/span\u003e\u003c\/p\u003e\n\u003chr style=\"line-height: 1.5;\"\u003e\n\u003ch5\u003e\n\u003cimg src=\"\/\/cdn.shopify.com\/s\/files\/1\/0120\/5852\/files\/Epic-Fiberglass-Fly-Rod-Specifications_4_large.png?4328\" alt=\"Epic Fiberglass Fly Rod Blank\"\u003e\u003cbr\u003e\u003cimg src=\"https:\/\/cdn.shopify.com\/s\/files\/1\/0120\/5852\/files\/580-Rod-Power-slider_1.png?5029\" alt=\"Epic 580 s2 Fiberglass Fly Rod Blank\"\u003e\u003cbr\u003e\u003cimg src=\"\/\/cdn.shopify.com\/s\/files\/1\/0120\/5852\/files\/S-Glass_3_large.png?4330\" alt=\"Epic Fiberglass Fly Rod Blank\"\u003e \u003c\/h5\u003e\n\u003ch6\u003eThe Pro's\u003c\/h6\u003e\n\u003cblockquote\u003e\n\u003cp class=\"p1\"\u003e\u003cspan class=\"s1\"\u003e\"Hi Carl,\u003c\/span\u003e\u003c\/p\u003e\n\u003cp class=\"p1\"\u003e\u003cspan class=\"s1\"\u003eI've fished my So Blue 580 three times now and have spent some time casting it in the yard. Only one other rod in my lifetime has given me anywhere near this much joy [an old Sage 389 VPS-L]. I've landed about 70 fish on it, including a few smallmouth bass in the 3-lb class, and have comfortably cast some big [#4] Chernobyls with it. It does everything I want a rod to do, except go long with a short stroke.\u003c\/span\u003e\u003c\/p\u003e\n\u003cp class=\"p1\"\u003e\u003cspan class=\"s1\"\u003eThis rod is a magnificent achievement and I sing its praises [along with Craig Buckbee's 686] to every serious flyrodder I know.\u003c\/span\u003e\u003c\/p\u003e\n\u003cp class=\"p1\"\u003e\u003cspan class=\"s1\"\u003e With deep thanks,\u003c\/span\u003e\u003c\/p\u003e\n\u003cp class=\"p1\"\u003e\u003cspan class=\"s1\"\u003eMacauley\u003c\/span\u003e\u003c\/p\u003e\n\u003cp class=\"p1\"\u003e\u003cspan class=\"s1\"\u003eN. Macauley Lord\"\u003c\/span\u003e\u003c\/p\u003e\n\u003c\/blockquote\u003e\n\u003cp\u003e\u003cem style=\"line-height: 1.5;\"\u003e\"I really believe the EPIC 686 is by far the most popular GLASS streamer rod on the market. More often than not, I get requests for the 686 and most of the time in Salsa. Carl has created a wonderful, and powerful taper and folks love them!\" \u003c\/em\u003e\u003c\/p\u003e\n\u003cp\u003e\u003cem\u003e- \u003cstrong\u003eShane Gray\u003c\/strong\u003e \u003ca href=\"http:\/\/graywolfrods.blogspot.co.nz\/2014\/12\/epic-686-salsa-353.html\" title=\"Epic 686 fly rod review Shane Gray\"\u003eGraywolf Rods\u003c\/a\u003e.\u003cbr\u003e\u003cbr\u003e\"I will only touch on this for a second because everyone keeps hearing how phenomenal the 686 is. This is a phenomenal blank. The beauty is in the fact that the rod can lay out ten feet of line with the delicacy of a full flex cane, but when called upon fire 95' of line into a stiff breeze. It does all of this with a great deal of feel and composure that most rods will never achieve. It is quite possibly one of the best 6wts on the mark glass, graph, or grass.\"\u003cbr\u003e- \u003cstrong\u003eZeb Tonkavich \u003c\/strong\u003e\u003ca href=\"http:\/\/www.snowmancustomrodworks.com\/\" target=\"_blank\" title=\"Custom Fly Rod Builder\" rel=\"noopener noreferrer\"\u003eSnowman Custom Rod Works\u003cbr\u003e\u003cbr\u003e\u003c\/a\u003e\u003cstrong\u003e\"the Epic 686 is (f#$%'ing) magic in my hands\u003c\/strong\u003e. This fly rod is responsive, quick to load, and a powerhouse that lays out very long accurate casts with relative ease.\"\u003cbr\u003e- \u003cstrong\u003eCameron Mortenson\u003c\/strong\u003e \u003ca href=\"http:\/\/thefiberglassmanifesto.blogspot.co.nz\/2013\/08\/swift-fly-fishing-epic-686-review.html\" title=\"Epic 686fiberglass fly rod review Cameron Mortenson the Fiberglass manifesto\"\u003eThe Fiberglass Manifesto\u003c\/a\u003e\u003cbr\u003e\u003cbr\u003e\u003c\/em\u003e\u003c\/p\u003e\n\u003cul class=\"tabs-content\"\u003e\u003c\/ul\u003e","published_at":"2015-07-19T12:08:00+12:00","created_at":"2015-07-19T13:01:24+12:00","vendor":"SWIFT","type":"Studio Built Fly Rod","tags":["studio built fly rod"],"price":115000,"price_min":115000,"price_max":115000,"available":true,"price_varies":false,"compare_at_price":99500,"compare_at_price_min":99500,"compare_at_price_max":99500,"compare_at_price_varies":false,"variants":[{"id":36155915524,"title":"Mocha \/ Western \/ Black","option1":"Mocha \/ Western \/ Black","option2":null,"option3":null,"sku":"580_STUDIO_MBW","requires_shipping":true,"taxable":true,"featured_image":{"id":23749050884,"product_id":934821636,"position":2,"created_at":"2017-03-02T12:31:56+13:00","updated_at":"2017-08-07T14:20:07+12:00","width":1200,"height":525,"src":"https:\/\/cdn.shopify.com\/s\/files\/1\/0120\/5852\/products\/Mocha-3.jpg?v=1502072407","variant_ids":[36155915524]},"available":false,"name":"580 FastGlass Fly Rod - Mocha \/ Western \/ Black","public_title":"Mocha \/ Western \/ Black","options":["Mocha \/ Western \/ Black"],"price":115000,"weight":5000,"compare_at_price":99500,"inventory_quantity":0,"inventory_management":"shopify","inventory_policy":"deny","barcode":""},{"id":36155926596,"title":"Mocha \/ Western \/ Titanium","option1":"Mocha \/ Western \/ Titanium","option2":null,"option3":null,"sku":"580_STUDIO_MTW","requires_shipping":true,"taxable":true,"featured_image":{"id":23749077828,"product_id":934821636,"position":3,"created_at":"2017-03-02T12:34:08+13:00","updated_at":"2017-08-07T14:20:07+12:00","width":1200,"height":525,"src":"https:\/\/cdn.shopify.com\/s\/files\/1\/0120\/5852\/products\/Mocha-1.jpg?v=1502072407","variant_ids":[36155926596]},"available":false,"name":"580 FastGlass Fly Rod - Mocha \/ Western \/ Titanium","public_title":"Mocha \/ Western \/ Titanium","options":["Mocha \/ Western \/ Titanium"],"price":115000,"weight":5000,"compare_at_price":99500,"inventory_quantity":0,"inventory_management":"shopify","inventory_policy":"deny","barcode":""},{"id":3645732740,"title":"Amber \/ Western \/ Black","option1":"Amber \/ Western \/ Black","option2":null,"option3":null,"sku":"580_STUDIO_ABW","requires_shipping":true,"taxable":true,"featured_image":{"id":8249691908,"product_id":934821636,"position":4,"created_at":"2015-12-04T09:47:26+13:00","updated_at":"2017-08-07T14:20:07+12:00","width":1200,"height":525,"src":"https:\/\/cdn.shopify.com\/s\/files\/1\/0120\/5852\/products\/studio-built-fly-rod-epic-580-fastglass-fly-rod-1.jpg?v=1502072407","variant_ids":[3645732740]},"available":false,"name":"580 FastGlass Fly Rod - Amber \/ Western \/ Black","public_title":"Amber \/ Western \/ Black","options":["Amber \/ Western \/ Black"],"price":115000,"weight":5000,"compare_at_price":99500,"inventory_quantity":-1,"inventory_management":"shopify","inventory_policy":"deny","barcode":"26932740"},{"id":3645732804,"title":"Amber \/ Western \/ Titanium","option1":"Amber \/ Western \/ Titanium","option2":null,"option3":null,"sku":"580_STUDIO_ASW","requires_shipping":true,"taxable":true,"featured_image":{"id":8249693572,"product_id":934821636,"position":5,"created_at":"2015-12-04T09:47:32+13:00","updated_at":"2017-08-07T14:20:07+12:00","width":1200,"height":525,"src":"https:\/\/cdn.shopify.com\/s\/files\/1\/0120\/5852\/products\/studio-built-fly-rod-epic-580-fastglass-fly-rod-3.jpg?v=1502072407","variant_ids":[3645732804]},"available":false,"name":"580 FastGlass Fly Rod - Amber \/ Western \/ Titanium","public_title":"Amber \/ Western \/ Titanium","options":["Amber \/ Western \/ Titanium"],"price":115000,"weight":5000,"compare_at_price":99500,"inventory_quantity":-1,"inventory_management":"shopify","inventory_policy":"deny","barcode":"26932804"},{"id":3645733892,"title":"Nude \/ Western \/ Black","option1":"Nude \/ Western \/ Black","option2":null,"option3":null,"sku":"580_STUDIO_NBW","requires_shipping":true,"taxable":true,"featured_image":{"id":8249709508,"product_id":934821636,"position":10,"created_at":"2015-12-04T09:48:28+13:00","updated_at":"2017-08-07T14:20:07+12:00","width":1200,"height":525,"src":"https:\/\/cdn.shopify.com\/s\/files\/1\/0120\/5852\/products\/studio-built-fly-rod-epic-580-fastglass-fly-rod-20.jpg?v=1502072407","variant_ids":[3645733892]},"available":true,"name":"580 FastGlass Fly Rod - Nude \/ Western \/ Black","public_title":"Nude \/ Western \/ Black","options":["Nude \/ Western \/ Black"],"price":115000,"weight":5000,"compare_at_price":99500,"inventory_quantity":3,"inventory_management":"shopify","inventory_policy":"continue","barcode":"26933124"},{"id":3645733956,"title":"Nude \/ Western \/ Titanium","option1":"Nude \/ Western \/ Titanium","option2":null,"option3":null,"sku":"580_STUDIO_NSW","requires_shipping":true,"taxable":true,"featured_image":{"id":8249710020,"product_id":934821636,"position":11,"created_at":"2015-12-04T09:48:31+13:00","updated_at":"2017-08-07T14:20:07+12:00","width":1200,"height":525,"src":"https:\/\/cdn.shopify.com\/s\/files\/1\/0120\/5852\/products\/studio-built-fly-rod-epic-580-fastglass-fly-rod-21.jpg?v=1502072407","variant_ids":[3645733956]},"available":true,"name":"580 FastGlass Fly Rod - Nude \/ Western \/ Titanium","public_title":"Nude \/ Western \/ Titanium","options":["Nude \/ Western \/ Titanium"],"price":115000,"weight":5000,"compare_at_price":99500,"inventory_quantity":3,"inventory_management":"shopify","inventory_policy":"continue","barcode":"26933188"},{"id":3645734276,"title":"Olive \/ Western \/ Black","option1":"Olive \/ Western \/ Black","option2":null,"option3":null,"sku":"580_STUDIO_OBW","requires_shipping":true,"taxable":true,"featured_image":{"id":8249692548,"product_id":934821636,"position":1,"created_at":"2015-12-04T09:47:29+13:00","updated_at":"2017-08-07T14:20:07+12:00","width":1200,"height":525,"src":"https:\/\/cdn.shopify.com\/s\/files\/1\/0120\/5852\/products\/studio-built-fly-rod-epic-580-fastglass-fly-rod-2.jpg?v=1502072407","variant_ids":[3645734276]},"available":true,"name":"580 FastGlass Fly Rod - Olive \/ Western \/ Black","public_title":"Olive \/ Western \/ Black","options":["Olive \/ Western \/ Black"],"price":115000,"weight":5000,"compare_at_price":99500,"inventory_quantity":8,"inventory_management":"shopify","inventory_policy":"continue","barcode":"26933508"},{"id":3645734340,"title":"Olive \/ Western \/ Titanium","option1":"Olive \/ Western \/ Titanium","option2":null,"option3":null,"sku":"580_STUDIO_OSW","requires_shipping":true,"taxable":true,"featured_image":{"id":8249714820,"product_id":934821636,"position":12,"created_at":"2015-12-04T09:48:47+13:00","updated_at":"2017-08-07T14:20:07+12:00","width":1200,"height":525,"src":"https:\/\/cdn.shopify.com\/s\/files\/1\/0120\/5852\/products\/studio-built-fly-rod-epic-580-fastglass-fly-rod-26.jpg?v=1502072407","variant_ids":[3645734340]},"available":true,"name":"580 FastGlass Fly Rod - Olive \/ Western \/ Titanium","public_title":"Olive \/ Western \/ Titanium","options":["Olive \/ Western \/ Titanium"],"price":115000,"weight":5000,"compare_at_price":99500,"inventory_quantity":8,"inventory_management":"shopify","inventory_policy":"continue","barcode":"26933572"},{"id":3645733124,"title":"Salsa \/ Western \/ Black","option1":"Salsa \/ Western \/ Black","option2":null,"option3":null,"sku":"580_STUDIO_SBW","requires_shipping":true,"taxable":true,"featured_image":{"id":8249699012,"product_id":934821636,"position":6,"created_at":"2015-12-04T09:47:49+13:00","updated_at":"2017-08-07T14:20:07+12:00","width":1200,"height":525,"src":"https:\/\/cdn.shopify.com\/s\/files\/1\/0120\/5852\/products\/studio-built-fly-rod-epic-580-fastglass-fly-rod-8.jpg?v=1502072407","variant_ids":[3645733124]},"available":true,"name":"580 FastGlass Fly Rod - Salsa \/ Western \/ Black","public_title":"Salsa \/ Western \/ Black","options":["Salsa \/ Western \/ Black"],"price":115000,"weight":5000,"compare_at_price":99500,"inventory_quantity":3,"inventory_management":"shopify","inventory_policy":"continue","barcode":"26933892"},{"id":3645733188,"title":"Salsa \/ Western \/ Titanium","option1":"Salsa \/ Western \/ Titanium","option2":null,"option3":null,"sku":"580_STUDIO_SSW","requires_shipping":true,"taxable":true,"featured_image":{"id":8249699524,"product_id":934821636,"position":7,"created_at":"2015-12-04T09:47:52+13:00","updated_at":"2017-08-07T14:20:07+12:00","width":1200,"height":525,"src":"https:\/\/cdn.shopify.com\/s\/files\/1\/0120\/5852\/products\/studio-built-fly-rod-epic-580-fastglass-fly-rod-9.jpg?v=1502072407","variant_ids":[3645733188]},"available":true,"name":"580 FastGlass Fly Rod - Salsa \/ Western \/ Titanium","public_title":"Salsa \/ Western \/ Titanium","options":["Salsa \/ Western \/ Titanium"],"price":115000,"weight":5000,"compare_at_price":99500,"inventory_quantity":3,"inventory_management":"shopify","inventory_policy":"continue","barcode":"26933956"},{"id":3645733508,"title":"So Blue \/ Western \/ Black","option1":"So Blue \/ Western \/ Black","option2":null,"option3":null,"sku":"580_STUDIO_SBBW","requires_shipping":true,"taxable":true,"featured_image":{"id":8249704516,"product_id":934821636,"position":8,"created_at":"2015-12-04T09:48:08+13:00","updated_at":"2017-08-07T14:20:07+12:00","width":1200,"height":525,"src":"https:\/\/cdn.shopify.com\/s\/files\/1\/0120\/5852\/products\/studio-built-fly-rod-epic-580-fastglass-fly-rod-14.jpg?v=1502072407","variant_ids":[3645733508]},"available":true,"name":"580 FastGlass Fly Rod - So Blue \/ Western \/ Black","public_title":"So Blue \/ Western \/ Black","options":["So Blue \/ Western \/ Black"],"price":115000,"weight":5000,"compare_at_price":99500,"inventory_quantity":11,"inventory_management":"shopify","inventory_policy":"continue","barcode":"26934276"},{"id":3645733572,"title":"So Blue \/ Western \/ Titanium","option1":"So Blue \/ Western \/ Titanium","option2":null,"option3":null,"sku":"580_STUDIO_SBSW","requires_shipping":true,"taxable":true,"featured_image":{"id":8249705412,"product_id":934821636,"position":9,"created_at":"2015-12-04T09:48:11+13:00","updated_at":"2017-08-07T14:20:07+12:00","width":1200,"height":525,"src":"https:\/\/cdn.shopify.com\/s\/files\/1\/0120\/5852\/products\/studio-built-fly-rod-epic-580-fastglass-fly-rod-15.jpg?v=1502072407","variant_ids":[3645733572]},"available":true,"name":"580 FastGlass Fly Rod - So Blue \/ Western \/ Titanium","public_title":"So Blue \/ Western \/ Titanium","options":["So Blue \/ Western \/ Titanium"],"price":115000,"weight":5000,"compare_at_price":99500,"inventory_quantity":11,"inventory_management":"shopify","inventory_policy":"continue","barcode":"26934340"}],"images":["\/\/cdn.shopify.com\/s\/files\/1\/0120\/5852\/products\/studio-built-fly-rod-epic-580-fastglass-fly-rod-2.jpg?v=1502072407","\/\/cdn.shopify.com\/s\/files\/1\/0120\/5852\/products\/Mocha-3.jpg?v=1502072407","\/\/cdn.shopify.com\/s\/files\/1\/0120\/5852\/products\/Mocha-1.jpg?v=1502072407","\/\/cdn.shopify.com\/s\/files\/1\/0120\/5852\/products\/studio-built-fly-rod-epic-580-fastglass-fly-rod-1.jpg?v=1502072407","\/\/cdn.shopify.com\/s\/files\/1\/0120\/5852\/products\/studio-built-fly-rod-epic-580-fastglass-fly-rod-3.jpg?v=1502072407","\/\/cdn.shopify.com\/s\/files\/1\/0120\/5852\/products\/studio-built-fly-rod-epic-580-fastglass-fly-rod-8.jpg?v=1502072407","\/\/cdn.shopify.com\/s\/files\/1\/0120\/5852\/products\/studio-built-fly-rod-epic-580-fastglass-fly-rod-9.jpg?v=1502072407","\/\/cdn.shopify.com\/s\/files\/1\/0120\/5852\/products\/studio-built-fly-rod-epic-580-fastglass-fly-rod-14.jpg?v=1502072407","\/\/cdn.shopify.com\/s\/files\/1\/0120\/5852\/products\/studio-built-fly-rod-epic-580-fastglass-fly-rod-15.jpg?v=1502072407","\/\/cdn.shopify.com\/s\/files\/1\/0120\/5852\/products\/studio-built-fly-rod-epic-580-fastglass-fly-rod-20.jpg?v=1502072407","\/\/cdn.shopify.com\/s\/files\/1\/0120\/5852\/products\/studio-built-fly-rod-epic-580-fastglass-fly-rod-21.jpg?v=1502072407","\/\/cdn.shopify.com\/s\/files\/1\/0120\/5852\/products\/studio-built-fly-rod-epic-580-fastglass-fly-rod-26.jpg?v=1502072407","\/\/cdn.shopify.com\/s\/files\/1\/0120\/5852\/products\/So-Blue_7edfdfeb-a3f3-4546-984a-6e0ff82b5fde.jpg?v=1502072407","\/\/cdn.shopify.com\/s\/files\/1\/0120\/5852\/products\/Amber_f66614fe-5c1c-4fd7-9cf2-1c39b309e647.jpg?v=1502072407","\/\/cdn.shopify.com\/s\/files\/1\/0120\/5852\/products\/Salsa_b1d15ee7-55e2-4867-883b-2405bae4ceb3.jpg?v=1502072407","\/\/cdn.shopify.com\/s\/files\/1\/0120\/5852\/products\/Olive_5f7de902-b537-45f6-8c2e-69e445178b94.jpg?v=1502072407","\/\/cdn.shopify.com\/s\/files\/1\/0120\/5852\/products\/studio-built-fly-rod-epic-580-fastglass-fly-rod-37.jpeg?v=1502072407","\/\/cdn.shopify.com\/s\/files\/1\/0120\/5852\/products\/5804.jpg?v=1502072407","\/\/cdn.shopify.com\/s\/files\/1\/0120\/5852\/products\/5801.jpg?v=1502072407","\/\/cdn.shopify.com\/s\/files\/1\/0120\/5852\/products\/580.jpg?v=1502072407","\/\/cdn.shopify.com\/s\/files\/1\/0120\/5852\/products\/5802.jpg?v=1502072407","\/\/cdn.shopify.com\/s\/files\/1\/0120\/5852\/products\/5803.jpg?v=1502072407"],"featured_image":"\/\/cdn.shopify.com\/s\/files\/1\/0120\/5852\/products\/studio-built-fly-rod-epic-580-fastglass-fly-rod-2.jpg?v=1502072407","options":["Variation"],"content":"\u003ch3\u003eSmoother than Barry White.\u003c\/h3\u003e\n\u003cdiv style=\"line-height: 1.5;\"\u003e\n\u003cp\u003eThe 580 is super versatile and super smooth. Our personal favourite, the 580 presents with grace but has the strength and lifting power of a big five.  \u003c\/p\u003e\n\u003cp\u003eThe Epic 580 is an extremely smooth and versatile fly rod and the perfect choice for dry fly fishing.\u003c\/p\u003e\n\u003cp\u003eOur Epic™ 580 is crafted from Unidirectional S2 Glass, this material is stiffer and stronger than e-glass or standard s-glass.  \u003c\/p\u003e\n\u003c\/div\u003e\n\u003cdiv style=\"line-height: 1.5;\"\u003e\n\u003cstrong\u003eRecommended line weight:\u003c\/strong\u003e AFTMA #5 \u003c\/div\u003e\n\u003cp\u003eLength: 8'\u003cbr\u003ePieces: 4\u003c\/p\u003e\n\u003cp\u003e\u003cstrong\u003e\u003cspan style=\"color: #000000;\"\u003eBuilt Epic Tough\u003c\/span\u003e\u003cbr\u003e\u003c\/strong\u003eEpic glass rods are incredibly tough. Our S2 FastGlass has a far higher strength-to-weight ratio than Carbon fibre (graphite) rods. Epic FastGlass rods can endure more acute and severe bends than the equivalent Carbon fibre, tip sections are stronger and far less susceptible to breakages due to high-sticking and problematic rod angles when pulling against load.\u003c\/p\u003e\n\u003cp\u003e\u003cspan style=\"color: #000000;\"\u003e\u003cstrong\u003eEach Epic Fly Rod Features:\u003c\/strong\u003e\u003c\/span\u003e\u003c\/p\u003e\n\u003cdiv style=\"line-height: 1.5;\"\u003e\n\u003cul\u003e\n\u003cli\u003eFastGlass\u003cem\u003e™\u003c\/em\u003e fly rod blank with internally reenforced ferule system\u003c\/li\u003e\n\u003cli\u003eHigh quality fiberglass rod tube in satin black\u003c\/li\u003e\n\u003cli\u003ePremium hand sewn rod sock.\u003c\/li\u003e\n\u003cli\u003ecleaning cloth.\u003c\/li\u003e\n\u003cli\u003eFinest quality Portuguese cork grip (Classic Western shape)\u003c\/li\u003e\n\u003cli\u003eEpic reel seat in either black or Titanium finish.\u003c\/li\u003e\n\u003cli\u003eGuide set (Snake brand Universal guides USA)\u003c\/li\u003e\n\u003cli\u003ePremium quality stripper guides.\u003c\/li\u003e\n\u003cli\u003e\n\u003cdiv\u003eOur signature Epic Ghost Wraps in premium Japanese silk with fine one turn pinstripe midway over each guide foot.\u003c\/div\u003e\n\u003cdiv\u003e\u003c\/div\u003e\n\u003c\/li\u003e\n\u003c\/ul\u003e\n\u003c\/div\u003e\n\u003ch6\u003eSpecifications\u003c\/h6\u003e\n\u003cp\u003e\u003cstrong style=\"line-height: 1.5;\"\u003eRecommended line weight\u003c\/strong\u003e\u003cspan style=\"line-height: 1.5;\"\u003e: AFTMA #5\u003cbr\u003e\u003c\/span\u003e\u003cstrong style=\"line-height: 1.5;\"\u003eLength:\u003c\/strong\u003e\u003cspan style=\"line-height: 1.5;\"\u003e 8' \u003cbr\u003e\u003c\/span\u003e\u003cstrong style=\"line-height: 1.5;\"\u003ePieces:\u003c\/strong\u003e\u003cspan style=\"line-height: 1.5;\"\u003e 4  \u003cbr\u003e\u003c\/span\u003e\u003cstrong style=\"line-height: 1.5;\"\u003eTotal length:\u003c\/strong\u003e\u003cspan style=\"line-height: 1.5;\"\u003e 2,438mm \u003cbr\u003e\u003c\/span\u003e\u003cstrong style=\"line-height: 1.5;\"\u003eERN:\u003c\/strong\u003e\u003cspan style=\"line-height: 1.5;\"\u003e (Unwrapped): 4.8\u003cbr\u003e\u003c\/span\u003e\u003cstrong style=\"line-height: 1.5;\"\u003eELN:\u003c\/strong\u003e\u003cspan style=\"line-height: 1.5;\"\u003e 5\u003cbr\u003e\u003c\/span\u003e\u003cstrong style=\"line-height: 1.5;\"\u003eOptimal Grain Window:\u003c\/strong\u003e\u003cspan style=\"line-height: 1.5;\"\u003e 130 - 155 Grains \u003cbr\u003e\u003c\/span\u003e\u003cstrong style=\"line-height: 1.5;\"\u003eAction:\u003c\/strong\u003e\u003cspan style=\"line-height: 1.5;\"\u003e Progressive \/ Mid Flex \/ Medium  \u003cbr\u003e\u003c\/span\u003e\u003cstrong style=\"line-height: 1.5;\"\u003eTaper:\u003c\/strong\u003e\u003cspan style=\"line-height: 1.5;\"\u003e Fast \u003cbr\u003e\u003c\/span\u003e\u003cstrong style=\"line-height: 1.5;\"\u003eRod Weight:\u003c\/strong\u003e\u003cspan style=\"line-height: 1.5;\"\u003e 112g \u003cbr\u003e\u003c\/span\u003e\u003cstrong style=\"line-height: 1.5;\"\u003eButt Diameter:\u003c\/strong\u003e\u003cspan style=\"line-height: 1.5;\"\u003e 10.28mm\u003c\/span\u003e\u003c\/p\u003e\n\u003chr style=\"line-height: 1.5;\"\u003e\n\u003ch5\u003e\n\u003cimg src=\"\/\/cdn.shopify.com\/s\/files\/1\/0120\/5852\/files\/Epic-Fiberglass-Fly-Rod-Specifications_4_large.png?4328\" alt=\"Epic Fiberglass Fly Rod Blank\"\u003e\u003cbr\u003e\u003cimg src=\"https:\/\/cdn.shopify.com\/s\/files\/1\/0120\/5852\/files\/580-Rod-Power-slider_1.png?5029\" alt=\"Epic 580 s2 Fiberglass Fly Rod Blank\"\u003e\u003cbr\u003e\u003cimg src=\"\/\/cdn.shopify.com\/s\/files\/1\/0120\/5852\/files\/S-Glass_3_large.png?4330\" alt=\"Epic Fiberglass Fly Rod Blank\"\u003e \u003c\/h5\u003e\n\u003ch6\u003eThe Pro's\u003c\/h6\u003e\n\u003cblockquote\u003e\n\u003cp class=\"p1\"\u003e\u003cspan class=\"s1\"\u003e\"Hi Carl,\u003c\/span\u003e\u003c\/p\u003e\n\u003cp class=\"p1\"\u003e\u003cspan class=\"s1\"\u003eI've fished my So Blue 580 three times now and have spent some time casting it in the yard. Only one other rod in my lifetime has given me anywhere near this much joy [an old Sage 389 VPS-L]. I've landed about 70 fish on it, including a few smallmouth bass in the 3-lb class, and have comfortably cast some big [#4] Chernobyls with it. It does everything I want a rod to do, except go long with a short stroke.\u003c\/span\u003e\u003c\/p\u003e\n\u003cp class=\"p1\"\u003e\u003cspan class=\"s1\"\u003eThis rod is a magnificent achievement and I sing its praises [along with Craig Buckbee's 686] to every serious flyrodder I know.\u003c\/span\u003e\u003c\/p\u003e\n\u003cp class=\"p1\"\u003e\u003cspan class=\"s1\"\u003e With deep thanks,\u003c\/span\u003e\u003c\/p\u003e\n\u003cp class=\"p1\"\u003e\u003cspan class=\"s1\"\u003eMacauley\u003c\/span\u003e\u003c\/p\u003e\n\u003cp class=\"p1\"\u003e\u003cspan class=\"s1\"\u003eN. Macauley Lord\"\u003c\/span\u003e\u003c\/p\u003e\n\u003c\/blockquote\u003e\n\u003cp\u003e\u003cem style=\"line-height: 1.5;\"\u003e\"I really believe the EPIC 686 is by far the most popular GLASS streamer rod on the market. More often than not, I get requests for the 686 and most of the time in Salsa. Carl has created a wonderful, and powerful taper and folks love them!\" \u003c\/em\u003e\u003c\/p\u003e\n\u003cp\u003e\u003cem\u003e- \u003cstrong\u003eShane Gray\u003c\/strong\u003e \u003ca href=\"http:\/\/graywolfrods.blogspot.co.nz\/2014\/12\/epic-686-salsa-353.html\" title=\"Epic 686 fly rod review Shane Gray\"\u003eGraywolf Rods\u003c\/a\u003e.\u003cbr\u003e\u003cbr\u003e\"I will only touch on this for a second because everyone keeps hearing how phenomenal the 686 is. This is a phenomenal blank. The beauty is in the fact that the rod can lay out ten feet of line with the delicacy of a full flex cane, but when called upon fire 95' of line into a stiff breeze. It does all of this with a great deal of feel and composure that most rods will never achieve. It is quite possibly one of the best 6wts on the mark glass, graph, or grass.\"\u003cbr\u003e- \u003cstrong\u003eZeb Tonkavich \u003c\/strong\u003e\u003ca href=\"http:\/\/www.snowmancustomrodworks.com\/\" target=\"_blank\" title=\"Custom Fly Rod Builder\" rel=\"noopener noreferrer\"\u003eSnowman Custom Rod Works\u003cbr\u003e\u003cbr\u003e\u003c\/a\u003e\u003cstrong\u003e\"the Epic 686 is (f#$%'ing) magic in my hands\u003c\/strong\u003e. This fly rod is responsive, quick to load, and a powerhouse that lays out very long accurate casts with relative ease.\"\u003cbr\u003e- \u003cstrong\u003eCameron Mortenson\u003c\/strong\u003e \u003ca href=\"http:\/\/thefiberglassmanifesto.blogspot.co.nz\/2013\/08\/swift-fly-fishing-epic-686-review.html\" title=\"Epic 686fiberglass fly rod review Cameron Mortenson the Fiberglass manifesto\"\u003eThe Fiberglass Manifesto\u003c\/a\u003e\u003cbr\u003e\u003cbr\u003e\u003c\/em\u003e\u003c\/p\u003e\n\u003cul class=\"tabs-content\"\u003e\u003c\/ul\u003e"}
580 FastGlass Fly Rod
Smoother than Barry White.
The 580 is super versatile and super smooth. Our personal favourite, the 580 presents with grace but has the strength and lifting power of a big five.  
The Epic 580 is an extremely smooth and versatile fly rod and the perfect choice for dry fly fishing.
Our Epic™ 580 is crafted from Unidirectional S2 Glass, this material is stiffer and stronger than e-glass or standard s-glass.  
Recommended line weight: AFTMA #5 
Length: 8'
Pieces: 4
Built Epic Tough
Epic glass rods are incredibly tough. Our S2 FastGlass has a far higher strength-to-weight ratio than Carbon fibre (graphite) rods. Epic FastGlass rods can endure more acute and severe bends than the equivalent Carbon fibre, tip sections are stronger and far less susceptible to breakages due to high-sticking and problematic rod angles when pulling against load.
Each Epic Fly Rod Features:
FastGlass™ fly rod blank with internally reenforced ferule system
High quality fiberglass rod tube in satin black
Premium hand sewn rod sock.
cleaning cloth.
Finest quality Portuguese cork grip (Classic Western shape)
Epic reel seat in either black or Titanium finish.
Guide set (Snake brand Universal guides USA)
Premium quality stripper guides.

Our signature Epic Ghost Wraps in premium Japanese silk with fine one turn pinstripe midway over each guide foot.
Recommended line weight: AFTMA #5
Length: 8' 
Pieces: 4  
Total length: 2,438mm 
ERN: (Unwrapped): 4.8
ELN: 5
Optimal Grain Window: 130 - 155 Grains 
Action: Progressive / Mid Flex / Medium  
Taper: Fast 
Rod Weight: 112g 
Butt Diameter: 10.28mm
---


 
"Hi Carl,

I've fished my So Blue 580 three times now and have spent some time casting it in the yard. Only one other rod in my lifetime has given me anywhere near this much joy [an old Sage 389 VPS-L]. I've landed about 70 fish on it, including a few smallmouth bass in the 3-lb class, and have comfortably cast some big [#4] Chernobyls with it. It does everything I want a rod to do, except go long with a short stroke.

This rod is a magnificent achievement and I sing its praises [along with Craig Buckbee's 686] to every serious flyrodder I know.

 With deep thanks,

Macauley

N. Macauley Lord"
"I really believe the EPIC 686 is by far the most popular GLASS streamer rod on the market. More often than not, I get requests for the 686 and most of the time in Salsa. Carl has created a wonderful, and powerful taper and folks love them!" 
- Shane Gray Graywolf Rods.

"I will only touch on this for a second because everyone keeps hearing how phenomenal the 686 is. This is a phenomenal blank. The beauty is in the fact that the rod can lay out ten feet of line with the delicacy of a full flex cane, but when called upon fire 95' of line into a stiff breeze. It does all of this with a great deal of feel and composure that most rods will never achieve. It is quite possibly one of the best 6wts on the mark glass, graph, or grass."
- Zeb Tonkavich Snowman Custom Rod Works

"the Epic 686 is (f#$%'ing) magic in my hands. This fly rod is responsive, quick to load, and a powerhouse that lays out very long accurate casts with relative ease."
- Cameron Mortenson The Fiberglass Manifesto


Customer Reviews
Reviews (13)
Questions (0)
07/04/2017
Anonymous
United States
Casts like a dream; A wonderful fishing tool!
While the 580 glass rod requires you to be much more patient than a newer carbon fiber rod, it is silky smooth -- think freshly whipped butter or whipped cream -- and is light and true. it handles 18-20" fish with ease and is a pleasure to cast both big and small flies with. I love the rod and can't wait to buy another glass rod from Epic to fish!
Very Versatile !
I have had this rod for about a year now and have used it on streams ,rivers and lakes.Throws a lovely dry presentation and handles tungsten nymphs and streamers easily.The quality and finish is fantastic, communication from Trevor was great during and after the build.
11/18/2016
Santillan de Pinto
Small rivers, big, fiesty bows and that EPIC bend
What do you do when you pick up your brand spanking new 580 just in time for the opening of the back country season here in NZ? You choose a river for your new rod! Nick my fishing bud and I fished our Epic's side by side (a 480 and 580) on a small but very productive small river, and... sweet Jesus, Mary and Joseph! Still a little early for delicate dry fly presentation we threw tungsten/double tungsten and a bulky strike indicator with out a care in the world. This taper has so much back bone it's not funny. Trevor rolled an amazing rod and cannot fault his meticulous artistry. Thanks mate, your eye for detail is above and beyond. I wanted a presentation rod and I got a freakin' Mona Lisa! Satisfaction level is through the roof. This was a 40th birthday present from my family to me and will be a gift that keeps giving. You feel the strike, you set the hook and you get that sweet ass bend. Better than a cake with candles ;)
Glass is back
Surprisingly quick with lots of reserve power. This rod is a new favourite!
- THE EPIC PROMISE -

We guarantee everything we make.
If one of our products fails to meet your expectations either at the time you receive it, or over the next 30 days, contact us and we'll arrange a total refund and return at our cost, anywhere in the world.

The Epic Lifetime Warranty.
Every new Epic fly rod or blank that we produce is covered by our lifetime, original owner warranty. This warranty covers failure due to defects in material or workmanship of our product. Any Epic fly rod built by the Swift Fly Fishing company that fails due to misuse, negligence or normal wear-and-tear will be repaired or replaced at a nominal cost plus shipping at our discretion.
Full details of our warrenty, guarantee, replacment and returns policy can be found here
Gold standard for trout rods
"I live in the northeast part of the US and, when I'm not working, I'm chasing trout on small technical streams (e.g. Mossy Creek) in the east and bigger rivers out west like the Colorado, Blue, Arkansas or South Platte. This rod, the 690 C, is exceptional for any form of trout fishing. It's my favorite performance rod and is the benchmark against which any other rod should be evaluated. It's beautifully crafted and whether I'm fishing with friends or using a guide, everyone wants to give it a go and comes away impressed. I can't say enough good things about the production quality and the customer service I've received from Swift. Keep doing what you're doing - everyone is taking notice."
Michael Reingruber

"I've cast a lot of different rods over the years and my first encounter with the Epic caught me by surprise - this rod is truly outstanding."

"Dear Carl and team, This unit is sweet - a bit like stepping out of a VeeDub into a Porsche; I'm feeling the love! Many Tx, Henry"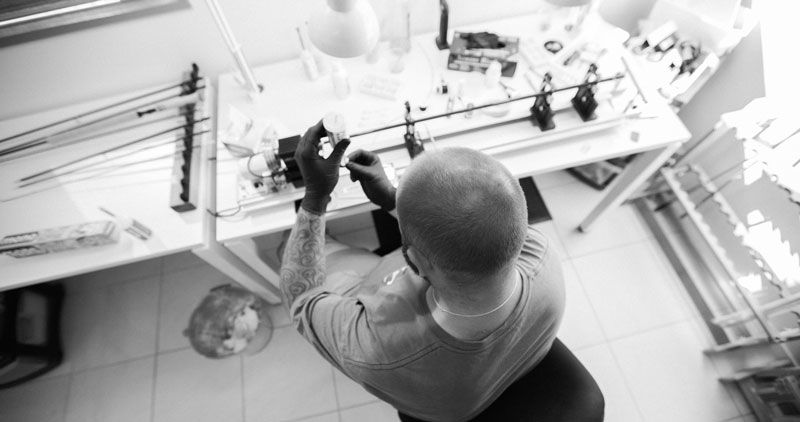 Your fly rod handcrafted to order
Choose the options you'd like on your Epic fly rod and we'll build it for you with tender loving care right here in our Wanaka Studio. Each Studio built fly rod is handcrafted specifically for you from start to finish and each is identified by a unique laser engraved winding check registered against your name in our owners database. Allow two to three weeks for your build - we'll be in touch with details.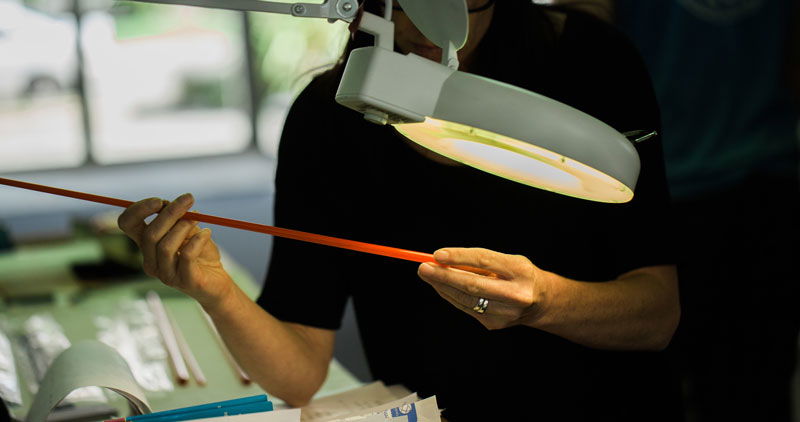 Each hand crafted fly rod boasts the very finest components possible
Titanium stripping guides with Japanese Silicon Carbide insert
Flor grade quality Portuguese cork grip in your choice of style
Japanese silk wraps
Genuine Snake Brand Guides either e-coated or black nickel
CNC Bar stock Alloy reel seats that will last a lifetime
Our hand ferruled "Katana" rod tube
The most sophisticated fly rod blanks made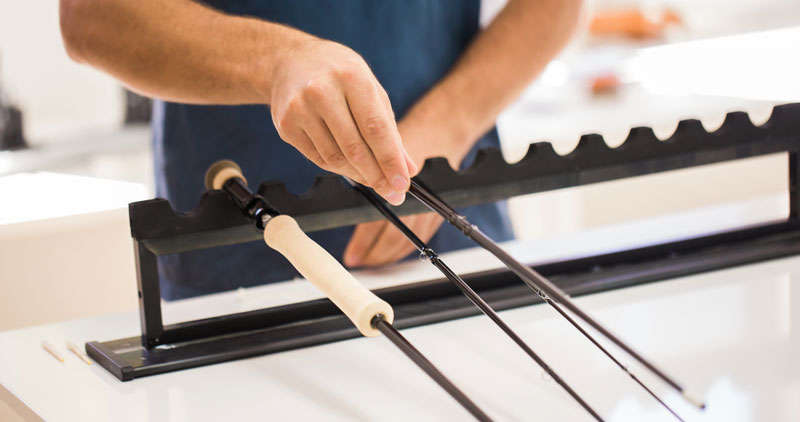 Generation two nano-technology. Epic C series are a state of the art fly rod blank. The most sophisticated composite materials and production processes are used in their construction. Proprietary nano-resins, full Helical construction, multi modulus, and unidirectional carbon fibre - We believe this is the most sophisticated fly rod blank available.


When purchasing one of our advanced carbon fibre rods you can be confident that you are investing in premium engineering, componentry and craftsmanship.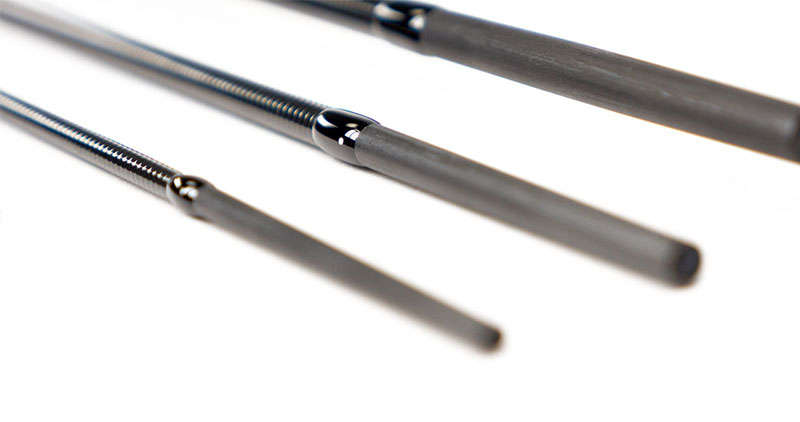 The Epic Ground Ferrule System™
Epic carbon fibre fly rod blanks feature our proprietary ground ferrule system. Each male ferrule is hand ground to perfectly fit the female section of the blank. Female sections are all internally reinforced.
A secure positive fit eliminates knocks
Smoother energy transfer
Eliminates flat spots
Non slip - reduces twisting due to torque
Internally reinforced ferrules - eliminates ferrule fracture
Durable & scratch resistant
Gets better with use
Precise fit, sections are interchangeable, in the case of tip breakages replacement sections can be sent out immediately. No need to return the blank for a fit.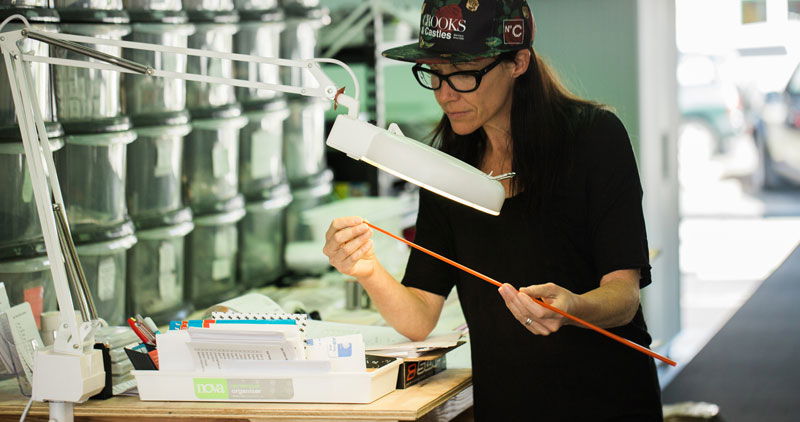 We craft the world's very best fly rods. The finest Japanese silk wraps, premium quality guides from Snake brand USA,
and the very finest cork sourced directly from Portugal to ensure quality.
These are just a few of the things we've incorporated into our designs to ensure you are fishing a quality fly rod that will last a lifetime.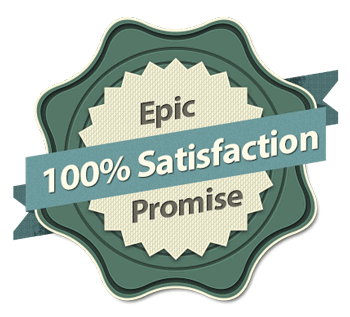 If you order one of our beautiful handmade fly rods and are not 100% delighted with it we'll refund your purchase in full.


We are so very confident that every fly rod we make is of the highest quality possible, we guarantee your complete and absolute satisfaction or your money back.
If one of our products fails to meet your expectations either at the time you receive it, or over the next 30 days,
contact
us and tell us why you are disappointed and we'll fix it or arrange a total refund.