{"id":983055492,"title":"690 C Carbon Fiber Fly Rod","handle":"epic-690-c-carbon-fiber-fly-rod","description":"\u003ch2\u003eAdvanced, High Performance Fly\u003c\/h2\u003e\n\u003cp\u003e\u003cstrong\u003eThe Epic 690 C is a custom tuned, advanced, lightweight, and highly responsive fly rod designed for technical dry fly, streamer and nymph fishing for trout of all sizes.\u003c\/strong\u003e\u003c\/p\u003e\n\u003cp\u003e\u003cspan\u003e\u003cstrong\u003eStudio Built. Handcrafted, One at a Time. Really.\u003c\/strong\u003e\u003cbr\u003e\u003c\/span\u003eEach Studio built fly rod is handcrafted specifically for you from start to finish here in our studio - no detail is overlooked.\u003c\/p\u003e\n\u003ch3\u003e\u003cstrong\u003e\u003cspan\u003e\u003c\/span\u003e\u003c\/strong\u003e\u003c\/h3\u003e\n\u003cp\u003e\u003cstrong\u003eThe Epic Action.\u003cbr\u003e\u003c\/strong\u003eEpic C series would best be described as Medium Fast in action. Epic C Series are light without sacrificing strength.\u003c\/p\u003e\n\u003cp\u003e\u003cstrong\u003e\u003c\/strong\u003e\u003cstrong\u003eLight\u003cbr\u003e\u003c\/strong\u003eThe 690 C blank weighs an astoundingly light 36 grams (1.2oz) 10% lighter than our previous model and lighter than equivalent blanks by Scott or Sage.\u003c\/p\u003e\n\u003cp\u003e\u003cstrong\u003eTough\u003c\/strong\u003e\u003cbr\u003eOur use of Silica nano-resin makes for a very tough, lightweight and extremely responsive blank.\u003c\/p\u003e\n\u003cp\u003e\u003cstrong\u003eBetter Components\u003cbr\u003e\u003c\/strong\u003eEach hand crafted fly rod boasts the very finest components available: \u003c\/p\u003e\n\u003cul\u003e\u003c\/ul\u003e\n\u003cul\u003e\u003c\/ul\u003e\n\u003ch6\u003e\u003cspan style=\"line-height: 1.4;\"\u003eSpec\u003c\/span\u003e\u003c\/h6\u003e\n\u003cp\u003e\u003cspan style=\"line-height: 1.5;\"\u003e\u003cstrong\u003eTaper:\u003c\/strong\u003e Medium \/ Fast\u003cbr\u003e\u003c\/span\u003e\u003cstrong style=\"line-height: 1.5;\"\u003eAction:\u003c\/strong\u003e\u003cspan style=\"line-height: 1.5;\"\u003e Medium Fast  \/ Mid Flex\u003c\/span\u003e\u003cspan style=\"line-height: 1.5;\"\u003e\u003cbr\u003e\u003c\/span\u003e\u003cstrong style=\"line-height: 1.5;\"\u003eLockup point:\u003c\/strong\u003e\u003cspan style=\"line-height: 1.5;\"\u003e Top third\u003c\/span\u003e\u003cspan style=\"line-height: 1.5;\"\u003e\u003cbr\u003e\u003c\/span\u003e\u003cstrong style=\"line-height: 1.5;\"\u003eResonant Frequency:\u003c\/strong\u003e\u003cspan style=\"line-height: 1.5;\"\u003e 3.3 Hz\u003c\/span\u003e\u003cspan style=\"line-height: 1.5;\"\u003e\u003cbr\u003e\u003c\/span\u003e\u003cstrong style=\"line-height: 1.5;\"\u003eMaterial:\u003c\/strong\u003e\u003cspan style=\"line-height: 1.5;\"\u003e 57msi Carbon Blend\u003c\/span\u003e\u003cspan style=\"line-height: 1.5;\"\u003e\u003cbr\u003e\u003c\/span\u003e\u003cstrong style=\"line-height: 1.5;\"\u003eCore: 100%\u003c\/strong\u003e\u003cspan style=\"line-height: 1.5;\"\u003e Carbon Helix\u003c\/span\u003e\u003cspan style=\"line-height: 1.5;\"\u003e\u003cbr\u003e\u003c\/span\u003e\u003cstrong style=\"line-height: 1.5;\"\u003eRecommended line weight:\u003c\/strong\u003e\u003cspan style=\"line-height: 1.5;\"\u003e AFTMA #6\u003c\/span\u003e\u003cspan style=\"line-height: 1.5;\"\u003e\u003cbr\u003e\u003c\/span\u003e\u003cstrong style=\"line-height: 1.5;\"\u003eLength:\u003c\/strong\u003e\u003cspan style=\"line-height: 1.5;\"\u003e 9'\u003c\/span\u003e\u003cspan style=\"line-height: 1.5;\"\u003e\u003cbr\u003e\u003c\/span\u003e\u003cstrong style=\"line-height: 1.5;\"\u003ePieces:\u003c\/strong\u003e\u003cspan style=\"line-height: 1.5;\"\u003e 4\u003c\/span\u003e\u003cspan style=\"line-height: 1.5;\"\u003e\u003cbr\u003e\u003c\/span\u003e\u003cspan style=\"line-height: 1.5;\"\u003e\u003cstrong\u003eWeight:\u003c\/strong\u003e\u003cspan\u003e 93g \/ 3.2oz\u003cbr\u003e\u003c\/span\u003e\u003c\/span\u003e\u003cstrong style=\"line-height: 1.5;\"\u003eAction Angle:\u003c\/strong\u003e\u003cspan style=\"line-height: 1.5;\"\u003e 70 degrees\u003cbr\u003e\u003c\/span\u003e\u003cstrong style=\"line-height: 1.5;\"\u003eERN: \u003c\/strong\u003e6\u003cspan style=\"line-height: 1.5;\"\u003e \u003cbr\u003e\u003c\/span\u003e\u003cstrong style=\"line-height: 1.5;\"\u003eELN:\u003c\/strong\u003e\u003cspan style=\"line-height: 1.5;\"\u003e 6 \u003cbr\u003e\u003c\/span\u003e\u003cstrong style=\"line-height: 1.5;\"\u003eOptimal Grain Window:\u003c\/strong\u003e\u003cspan style=\"line-height: 1.5;\"\u003e 150 - 170 Grains \u003c\/span\u003e\u003c\/p\u003e\n\u003ch6\u003e\n\u003cspan style=\"line-height: 1.5;\"\u003e\u003cstrong\u003eTech\u003c\/strong\u003e\u003cbr\u003e\u003c\/span\u003e\u003cspan style=\"line-height: 1.5;\"\u003e \u003c\/span\u003e\n\u003c\/h6\u003e\n\u003cul\u003e\n\u003cli\u003e\n\u003cstrong style=\"line-height: 1.5;\"\u003e100%  Carbon Construction.\u003cbr\u003e\u003c\/strong\u003eThe carbon helix core boasts true 100% carbon construction. These blanks contain no scrim.\u003c\/li\u003e\n\u003cli\u003e\n\u003cstrong style=\"line-height: 1.5;\"\u003e100% Uni-directional material - Non Woven.\u003cbr\u003e\u003c\/strong\u003e\u003cspan style=\"line-height: 1.5;\"\u003eSuper light-weight construction and superior strength. Non woven Uni-directional material is up to 40% stronger than traditional woven material commonly used by fly rod manufacturers.  A non woven fiber can achieve 100% of its tensile and compressive loading. \u003c\/span\u003e\u003cstrong style=\"line-height: 1.5;\"\u003eUnidirectional material affords super light weight construction and superior strength.\u003c\/strong\u003e\n\u003c\/li\u003e\n\u003cli\u003e\n\u003cstrong style=\"line-height: 1.5;\"\u003e100% Carbon Helix Core.\u003cbr\u003e\u003c\/strong\u003eThe helical core forms the basis for hoop strength and fibre support in the zero\/longitudinal axis and does away with traditional scrim based construction. \u003c\/li\u003e\n\u003cli\u003e\n\u003cstrong style=\"line-height: 1.5;\"\u003eSilica-nano technology \/ Super Low Resin Systems.\u003cbr\u003e\u003c\/strong\u003eUtilising materials with resin content up to 30% less than conventional materials, Epic C series blanks are lighter and stronger. Low resin materials help increase bending limits \u0026amp; overall response.\u003c\/li\u003e\n\u003cli\u003e\n\u003cstrong style=\"line-height: 1.5;\"\u003eMulti Carbon Construction (Multi modulus).\u003cbr\u003e\u003c\/strong\u003e\u003cspan style=\"line-height: 1.5;\"\u003eUsing only the highest quality fabrics from USA, Japan and Korea, up to five different types of carbon are used in each blank. Each type is placed at various parts of the blank to optimize strength and weight. \u003cstrong\u003eU\u003c\/strong\u003e\u003c\/span\u003e\u003cstrong style=\"line-height: 1.5;\"\u003eltra high modulus fibre boasts the highest tensile and compressive strength of any fibre in its class.\u003c\/strong\u003e\n\u003c\/li\u003e\n\u003cli\u003e\n\u003cstrong style=\"line-height: 1.5;\"\u003e\u003cstrong\u003eInternal High Strength Ferrule.\u003cbr\u003e\u003c\/strong\u003e\u003c\/strong\u003eA high strength internal ferrule is placed at each join to provide superior crush and split resistance. \u003c\/li\u003e\n\u003cli\u003e\n\u003cstrong style=\"line-height: 1.5;\"\u003eTarget Zero Fibre Alignment.\u003cbr\u003e\u003c\/strong\u003eFibre alignment along the length of any blank is critical. Even the smallest deviation in fibre alignment from the axis of load will greatly reduce the strength of the blank. \u003c\/li\u003e\n\u003c\/ul\u003e\n\u003col style=\"line-height: 1.5;\"\u003e\u003c\/ol\u003e","published_at":"2015-07-22T13:10:00+12:00","created_at":"2015-07-25T14:47:17+12:00","vendor":"SWIFT","type":"Studio Built Fly Rod","tags":["6 Weight","Carbon Fibre","Freshwater","Saltwater"],"price":129500,"price_min":129500,"price_max":132500,"available":true,"price_varies":true,"compare_at_price":null,"compare_at_price_min":0,"compare_at_price_max":0,"compare_at_price_varies":false,"variants":[{"id":3788158980,"title":"Classic Western","option1":"Classic Western","option2":null,"option3":null,"sku":"690C_STUDIO_Western_Black_Seat","requires_shipping":true,"taxable":true,"featured_image":{"id":27184650756,"product_id":983055492,"position":3,"created_at":"2017-07-05T09:24:56+12:00","updated_at":"2017-07-05T13:26:07+12:00","width":1200,"height":525,"src":"https:\/\/cdn.shopify.com\/s\/files\/1\/0120\/5852\/products\/690Western.jpg?v=1499217967","variant_ids":[3788158980]},"available":true,"name":"690 C Carbon Fiber Fly Rod - Classic Western","public_title":"Classic Western","options":["Classic Western"],"price":129500,"weight":5000,"compare_at_price":null,"inventory_quantity":12,"inventory_management":"shopify","inventory_policy":"deny","barcode":"69358980"},{"id":3788158852,"title":"Full Wells","option1":"Full Wells","option2":null,"option3":null,"sku":"690c_STUDIO_full_wells_black","requires_shipping":true,"taxable":true,"featured_image":{"id":27184650308,"product_id":983055492,"position":2,"created_at":"2017-07-05T09:24:55+12:00","updated_at":"2017-07-05T13:26:07+12:00","width":1200,"height":525,"src":"https:\/\/cdn.shopify.com\/s\/files\/1\/0120\/5852\/products\/690full-wells.jpg?v=1499217967","variant_ids":[3788158852]},"available":true,"name":"690 C Carbon Fiber Fly Rod - Full Wells","public_title":"Full Wells","options":["Full Wells"],"price":129500,"weight":5000,"compare_at_price":null,"inventory_quantity":12,"inventory_management":"shopify","inventory_policy":"deny","barcode":"69358852"},{"id":3788158916,"title":"Full Wells With Fighting Butt","option1":"Full Wells With Fighting Butt","option2":null,"option3":null,"sku":"690C_STUDIO_Full_Wells_Black_FButt","requires_shipping":true,"taxable":true,"featured_image":{"id":27166610756,"product_id":983055492,"position":1,"created_at":"2017-07-04T17:44:10+12:00","updated_at":"2017-07-05T13:26:07+12:00","width":1200,"height":525,"src":"https:\/\/cdn.shopify.com\/s\/files\/1\/0120\/5852\/products\/690-C2.jpg?v=1499217967","variant_ids":[3788158916]},"available":true,"name":"690 C Carbon Fiber Fly Rod - Full Wells With Fighting Butt","public_title":"Full Wells With Fighting Butt","options":["Full Wells With Fighting Butt"],"price":132500,"weight":5000,"compare_at_price":null,"inventory_quantity":12,"inventory_management":"shopify","inventory_policy":"deny","barcode":"69358916"}],"images":["\/\/cdn.shopify.com\/s\/files\/1\/0120\/5852\/products\/690-C2.jpg?v=1499217967","\/\/cdn.shopify.com\/s\/files\/1\/0120\/5852\/products\/690full-wells.jpg?v=1499217967","\/\/cdn.shopify.com\/s\/files\/1\/0120\/5852\/products\/690Western.jpg?v=1499217967","\/\/cdn.shopify.com\/s\/files\/1\/0120\/5852\/products\/Epic-690-CU.jpg?v=1499217967","\/\/cdn.shopify.com\/s\/files\/1\/0120\/5852\/products\/Black-Katana-open-web_e9b17bd7-cf5c-4969-855d-4866945f7cc2.jpg?v=1499217967","\/\/cdn.shopify.com\/s\/files\/1\/0120\/5852\/products\/Black-Katana-web_a652ab02-cab2-4cc5-9503-d5518196fe1a.jpg?v=1499217967","\/\/cdn.shopify.com\/s\/files\/1\/0120\/5852\/products\/690-C3.jpg?v=1499217967","\/\/cdn.shopify.com\/s\/files\/1\/0120\/5852\/products\/studio-built-fly-rod-epic-690-c-carbon-fiber-fly-rod-1.jpg?v=1499217967","\/\/cdn.shopify.com\/s\/files\/1\/0120\/5852\/products\/studio-built-fly-rod-epic-690-c-carbon-fiber-fly-rod-2.jpg?v=1499217967","\/\/cdn.shopify.com\/s\/files\/1\/0120\/5852\/products\/Carbon_e0e4f5e1-0a91-45d7-97e9-b5aca2d26c06.jpg?v=1499217967","\/\/cdn.shopify.com\/s\/files\/1\/0120\/5852\/products\/690c2.jpg?v=1499217967","\/\/cdn.shopify.com\/s\/files\/1\/0120\/5852\/products\/690c3_a0c0aec6-f4b8-4dc6-8e2c-b4d764d347e1.jpg?v=1499217967","\/\/cdn.shopify.com\/s\/files\/1\/0120\/5852\/products\/690c4.jpg?v=1499217967","\/\/cdn.shopify.com\/s\/files\/1\/0120\/5852\/products\/690c9.jpg?v=1499217967","\/\/cdn.shopify.com\/s\/files\/1\/0120\/5852\/products\/690c6.jpg?v=1499217967","\/\/cdn.shopify.com\/s\/files\/1\/0120\/5852\/products\/690c7.jpg?v=1499217967","\/\/cdn.shopify.com\/s\/files\/1\/0120\/5852\/products\/studio-built-fly-rod-epic-690-c-carbon-fiber-fly-rod-7.jpg?v=1499217967","\/\/cdn.shopify.com\/s\/files\/1\/0120\/5852\/products\/studio-built-fly-rod-epic-690-c-carbon-fiber-fly-rod-8.jpg?v=1499217967","\/\/cdn.shopify.com\/s\/files\/1\/0120\/5852\/products\/Ferrules-4_03f921f5-7188-40a3-afac-d928614ae9f6.jpg?v=1499217967","\/\/cdn.shopify.com\/s\/files\/1\/0120\/5852\/products\/Ferrules-5_230b4600-41a3-4bfc-9dc2-b320ef35173c.jpg?v=1499217967","\/\/cdn.shopify.com\/s\/files\/1\/0120\/5852\/products\/690-C6.jpg?v=1499217967","\/\/cdn.shopify.com\/s\/files\/1\/0120\/5852\/products\/690-C_5976ce42-8f1f-4b24-a48e-47e180469409.jpg?v=1499217967"],"featured_image":"\/\/cdn.shopify.com\/s\/files\/1\/0120\/5852\/products\/690-C2.jpg?v=1499217967","options":["Choose a grip style:"],"content":"\u003ch2\u003eAdvanced, High Performance Fly\u003c\/h2\u003e\n\u003cp\u003e\u003cstrong\u003eThe Epic 690 C is a custom tuned, advanced, lightweight, and highly responsive fly rod designed for technical dry fly, streamer and nymph fishing for trout of all sizes.\u003c\/strong\u003e\u003c\/p\u003e\n\u003cp\u003e\u003cspan\u003e\u003cstrong\u003eStudio Built. Handcrafted, One at a Time. Really.\u003c\/strong\u003e\u003cbr\u003e\u003c\/span\u003eEach Studio built fly rod is handcrafted specifically for you from start to finish here in our studio - no detail is overlooked.\u003c\/p\u003e\n\u003ch3\u003e\u003cstrong\u003e\u003cspan\u003e\u003c\/span\u003e\u003c\/strong\u003e\u003c\/h3\u003e\n\u003cp\u003e\u003cstrong\u003eThe Epic Action.\u003cbr\u003e\u003c\/strong\u003eEpic C series would best be described as Medium Fast in action. Epic C Series are light without sacrificing strength.\u003c\/p\u003e\n\u003cp\u003e\u003cstrong\u003e\u003c\/strong\u003e\u003cstrong\u003eLight\u003cbr\u003e\u003c\/strong\u003eThe 690 C blank weighs an astoundingly light 36 grams (1.2oz) 10% lighter than our previous model and lighter than equivalent blanks by Scott or Sage.\u003c\/p\u003e\n\u003cp\u003e\u003cstrong\u003eTough\u003c\/strong\u003e\u003cbr\u003eOur use of Silica nano-resin makes for a very tough, lightweight and extremely responsive blank.\u003c\/p\u003e\n\u003cp\u003e\u003cstrong\u003eBetter Components\u003cbr\u003e\u003c\/strong\u003eEach hand crafted fly rod boasts the very finest components available: \u003c\/p\u003e\n\u003cul\u003e\u003c\/ul\u003e\n\u003cul\u003e\u003c\/ul\u003e\n\u003ch6\u003e\u003cspan style=\"line-height: 1.4;\"\u003eSpec\u003c\/span\u003e\u003c\/h6\u003e\n\u003cp\u003e\u003cspan style=\"line-height: 1.5;\"\u003e\u003cstrong\u003eTaper:\u003c\/strong\u003e Medium \/ Fast\u003cbr\u003e\u003c\/span\u003e\u003cstrong style=\"line-height: 1.5;\"\u003eAction:\u003c\/strong\u003e\u003cspan style=\"line-height: 1.5;\"\u003e Medium Fast  \/ Mid Flex\u003c\/span\u003e\u003cspan style=\"line-height: 1.5;\"\u003e\u003cbr\u003e\u003c\/span\u003e\u003cstrong style=\"line-height: 1.5;\"\u003eLockup point:\u003c\/strong\u003e\u003cspan style=\"line-height: 1.5;\"\u003e Top third\u003c\/span\u003e\u003cspan style=\"line-height: 1.5;\"\u003e\u003cbr\u003e\u003c\/span\u003e\u003cstrong style=\"line-height: 1.5;\"\u003eResonant Frequency:\u003c\/strong\u003e\u003cspan style=\"line-height: 1.5;\"\u003e 3.3 Hz\u003c\/span\u003e\u003cspan style=\"line-height: 1.5;\"\u003e\u003cbr\u003e\u003c\/span\u003e\u003cstrong style=\"line-height: 1.5;\"\u003eMaterial:\u003c\/strong\u003e\u003cspan style=\"line-height: 1.5;\"\u003e 57msi Carbon Blend\u003c\/span\u003e\u003cspan style=\"line-height: 1.5;\"\u003e\u003cbr\u003e\u003c\/span\u003e\u003cstrong style=\"line-height: 1.5;\"\u003eCore: 100%\u003c\/strong\u003e\u003cspan style=\"line-height: 1.5;\"\u003e Carbon Helix\u003c\/span\u003e\u003cspan style=\"line-height: 1.5;\"\u003e\u003cbr\u003e\u003c\/span\u003e\u003cstrong style=\"line-height: 1.5;\"\u003eRecommended line weight:\u003c\/strong\u003e\u003cspan style=\"line-height: 1.5;\"\u003e AFTMA #6\u003c\/span\u003e\u003cspan style=\"line-height: 1.5;\"\u003e\u003cbr\u003e\u003c\/span\u003e\u003cstrong style=\"line-height: 1.5;\"\u003eLength:\u003c\/strong\u003e\u003cspan style=\"line-height: 1.5;\"\u003e 9'\u003c\/span\u003e\u003cspan style=\"line-height: 1.5;\"\u003e\u003cbr\u003e\u003c\/span\u003e\u003cstrong style=\"line-height: 1.5;\"\u003ePieces:\u003c\/strong\u003e\u003cspan style=\"line-height: 1.5;\"\u003e 4\u003c\/span\u003e\u003cspan style=\"line-height: 1.5;\"\u003e\u003cbr\u003e\u003c\/span\u003e\u003cspan style=\"line-height: 1.5;\"\u003e\u003cstrong\u003eWeight:\u003c\/strong\u003e\u003cspan\u003e 93g \/ 3.2oz\u003cbr\u003e\u003c\/span\u003e\u003c\/span\u003e\u003cstrong style=\"line-height: 1.5;\"\u003eAction Angle:\u003c\/strong\u003e\u003cspan style=\"line-height: 1.5;\"\u003e 70 degrees\u003cbr\u003e\u003c\/span\u003e\u003cstrong style=\"line-height: 1.5;\"\u003eERN: \u003c\/strong\u003e6\u003cspan style=\"line-height: 1.5;\"\u003e \u003cbr\u003e\u003c\/span\u003e\u003cstrong style=\"line-height: 1.5;\"\u003eELN:\u003c\/strong\u003e\u003cspan style=\"line-height: 1.5;\"\u003e 6 \u003cbr\u003e\u003c\/span\u003e\u003cstrong style=\"line-height: 1.5;\"\u003eOptimal Grain Window:\u003c\/strong\u003e\u003cspan style=\"line-height: 1.5;\"\u003e 150 - 170 Grains \u003c\/span\u003e\u003c\/p\u003e\n\u003ch6\u003e\n\u003cspan style=\"line-height: 1.5;\"\u003e\u003cstrong\u003eTech\u003c\/strong\u003e\u003cbr\u003e\u003c\/span\u003e\u003cspan style=\"line-height: 1.5;\"\u003e \u003c\/span\u003e\n\u003c\/h6\u003e\n\u003cul\u003e\n\u003cli\u003e\n\u003cstrong style=\"line-height: 1.5;\"\u003e100%  Carbon Construction.\u003cbr\u003e\u003c\/strong\u003eThe carbon helix core boasts true 100% carbon construction. These blanks contain no scrim.\u003c\/li\u003e\n\u003cli\u003e\n\u003cstrong style=\"line-height: 1.5;\"\u003e100% Uni-directional material - Non Woven.\u003cbr\u003e\u003c\/strong\u003e\u003cspan style=\"line-height: 1.5;\"\u003eSuper light-weight construction and superior strength. Non woven Uni-directional material is up to 40% stronger than traditional woven material commonly used by fly rod manufacturers.  A non woven fiber can achieve 100% of its tensile and compressive loading. \u003c\/span\u003e\u003cstrong style=\"line-height: 1.5;\"\u003eUnidirectional material affords super light weight construction and superior strength.\u003c\/strong\u003e\n\u003c\/li\u003e\n\u003cli\u003e\n\u003cstrong style=\"line-height: 1.5;\"\u003e100% Carbon Helix Core.\u003cbr\u003e\u003c\/strong\u003eThe helical core forms the basis for hoop strength and fibre support in the zero\/longitudinal axis and does away with traditional scrim based construction. \u003c\/li\u003e\n\u003cli\u003e\n\u003cstrong style=\"line-height: 1.5;\"\u003eSilica-nano technology \/ Super Low Resin Systems.\u003cbr\u003e\u003c\/strong\u003eUtilising materials with resin content up to 30% less than conventional materials, Epic C series blanks are lighter and stronger. Low resin materials help increase bending limits \u0026amp; overall response.\u003c\/li\u003e\n\u003cli\u003e\n\u003cstrong style=\"line-height: 1.5;\"\u003eMulti Carbon Construction (Multi modulus).\u003cbr\u003e\u003c\/strong\u003e\u003cspan style=\"line-height: 1.5;\"\u003eUsing only the highest quality fabrics from USA, Japan and Korea, up to five different types of carbon are used in each blank. Each type is placed at various parts of the blank to optimize strength and weight. \u003cstrong\u003eU\u003c\/strong\u003e\u003c\/span\u003e\u003cstrong style=\"line-height: 1.5;\"\u003eltra high modulus fibre boasts the highest tensile and compressive strength of any fibre in its class.\u003c\/strong\u003e\n\u003c\/li\u003e\n\u003cli\u003e\n\u003cstrong style=\"line-height: 1.5;\"\u003e\u003cstrong\u003eInternal High Strength Ferrule.\u003cbr\u003e\u003c\/strong\u003e\u003c\/strong\u003eA high strength internal ferrule is placed at each join to provide superior crush and split resistance. \u003c\/li\u003e\n\u003cli\u003e\n\u003cstrong style=\"line-height: 1.5;\"\u003eTarget Zero Fibre Alignment.\u003cbr\u003e\u003c\/strong\u003eFibre alignment along the length of any blank is critical. Even the smallest deviation in fibre alignment from the axis of load will greatly reduce the strength of the blank. \u003c\/li\u003e\n\u003c\/ul\u003e\n\u003col style=\"line-height: 1.5;\"\u003e\u003c\/ol\u003e"}
690 C Carbon Fiber Fly Rod
690 C Carbon Fiber Fly Rod
Advanced, High Performance Fly
The Epic 690 C is a custom tuned, advanced, lightweight, and highly responsive fly rod designed for technical dry fly, streamer and nymph fishing for trout of all sizes.
Studio Built. Handcrafted, One at a Time. Really.
Each Studio built fly rod is handcrafted specifically for you from start to finish here in our studio - no detail is overlooked.
The Epic Action.
Epic C series would best be described as Medium Fast in action. Epic C Series are light without sacrificing strength.
Light
The 690 C blank weighs an astoundingly light 36 grams (1.2oz) 10% lighter than our previous model and lighter than equivalent blanks by Scott or Sage.
Tough
Our use of Silica nano-resin makes for a very tough, lightweight and extremely responsive blank.
Better Components
Each hand crafted fly rod boasts the very finest components available: 
Taper: Medium / Fast
Action: Medium Fast  / Mid Flex
Lockup point: Top third
Resonant Frequency: 3.3 Hz
Material: 57msi Carbon Blend
Core: 100% Carbon Helix
Recommended line weight: AFTMA #6
Length: 9'
Pieces: 4
Weight: 93g / 3.2oz
Action Angle: 70 degrees
ERN: 6 
ELN: 6 
Optimal Grain Window: 150 - 170 Grains 
100%  Carbon Construction.
The carbon helix core boasts true 100% carbon construction. These blanks contain no scrim.
100% Uni-directional material - Non Woven.


Super light-weight construction and superior strength. Non woven Uni-directional material is up to 40% stronger than traditional woven material commonly used by fly rod manufacturers.  A non woven fiber can achieve 100% of its tensile and compressive loading. 

Unidirectional material affords super light weight construction and superior strength.
100% Carbon Helix Core.
The helical core forms the basis for hoop strength and fibre support in the zero/longitudinal axis and does away with traditional scrim based construction. 
Silica-nano technology / Super Low Resin Systems.
Utilising materials with resin content up to 30% less than conventional materials, Epic C series blanks are lighter and stronger. Low resin materials help increase bending limits & overall response.
Multi Carbon Construction (Multi modulus).
Using only the highest quality fabrics from USA, Japan and Korea, up to five different types of carbon are used in each blank. Each type is placed at various parts of the blank to optimize strength and weight. Ultra high modulus fibre boasts the highest tensile and compressive strength of any fibre in its class.
Internal High Strength Ferrule.
A high strength internal ferrule is placed at each join to provide superior crush and split resistance. 
Target Zero Fibre Alignment.
Fibre alignment along the length of any blank is critical. Even the smallest deviation in fibre alignment from the axis of load will greatly reduce the strength of the blank. 
Customer Reviews
Reviews (13)
Questions (0)
11/21/2017
Ben D.
New Zealand
Epic by name, EPIC by nature!!
What an amazing rod...! It came highly recommended by a couple of mates in the know and it has well and truly met or even exceeded those! A thing of beauty. It's hard to think I'll use any of my other rods now! Great customer service to. Chur! Ben.
11/13/2017
Iain P.
Australia
Epic 690 C Carbon Fiber Fly Rod
Bought this rod to update from a very expensive premium brand 6 weight rod that I'd bought on reputation. It never felt quite right. First cast of the 690C, I felt that I'd made a good choice. By the 3rd cast, I knew it'd be my go-to rod. Feels great, casts well, but effortlessly. I can probably get heavy flies cast into a strong wind a few feet further with the old rod - but for any other use, the Epic is an awesome rod.
06/06/2017
Henry S.
Australia
690 Carbon fibre
Dear Carl and team, This unit is sweet - a bit like stepping out of a VeeDub into a Porsche; I'm feeling the love! Many Tx, Henry
02/13/2018
Alain L.
Canada
A lot of snow for now, even then had a chance to play with it it feel wonderfull
More to come in spring time.
02/11/2018
Peter Klug
Germany
a great experience
Hey Hayley and the whole swiftflyfishing Team, finally I could have a little test of my new 690C and the lunar reel today. I dit not expect anything else, it was a great experience, only amazing. Equipped with a Rio Costal Quick Shooter even the first throws after the long winter break succeded perfectly! Also the reel works very fine, the whole combo, great. I´m looking forward to fish at the 1st of march on seatrout at the lake walchensee
- THE EPIC PROMISE -

We guarantee everything we make.
If one of our products fails to meet your expectations either at the time you receive it, or over the next 30 days, contact us and we'll arrange a total refund and return at our cost, anywhere in the world.

The Epic Lifetime Warranty.
Every new Epic fly rod or blank that we produce is covered by our lifetime, original owner warranty. This warranty covers failure due to defects in material or workmanship of our product. Any Epic fly rod built by the Swift Fly Fishing company that fails due to misuse, negligence or normal wear-and-tear will be repaired or replaced at a nominal cost plus shipping at our discretion.
Full details of our warrenty, guarantee, replacment and returns policy can be found here
Gold standard for trout rods
"I live in the northeast part of the US and, when I'm not working, I'm chasing trout on small technical streams (e.g. Mossy Creek) in the east and bigger rivers out west like the Colorado, Blue, Arkansas or South Platte. This rod, the 690 C, is exceptional for any form of trout fishing. It's my favorite performance rod and is the benchmark against which any other rod should be evaluated. It's beautifully crafted and whether I'm fishing with friends or using a guide, everyone wants to give it a go and comes away impressed. I can't say enough good things about the production quality and the customer service I've received from Swift. Keep doing what you're doing - everyone is taking notice."
Michael Reingruber

"I've cast a lot of different rods over the years and my first encounter with the Epic caught me by surprise - this rod is truly outstanding."

"Dear Carl and team, This unit is sweet - a bit like stepping out of a VeeDub into a Porsche; I'm feeling the love! Many Tx, Henry"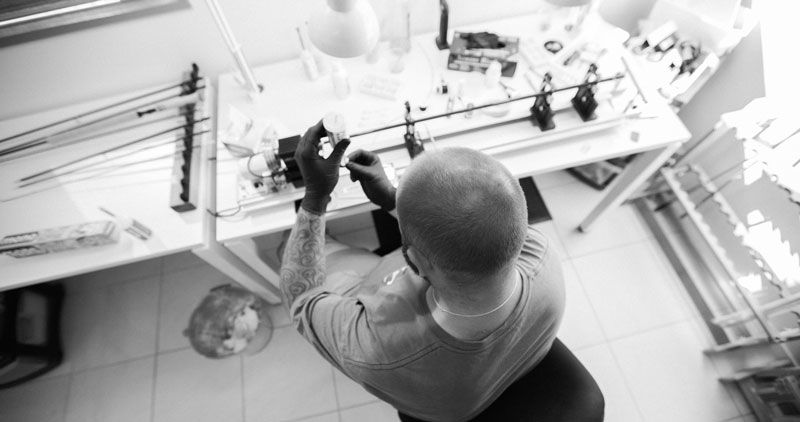 Your fly rod handcrafted to order
Choose the options you'd like on your Epic fly rod and we'll build it for you with tender loving care right here in our Wanaka Studio. Each Studio built fly rod is handcrafted specifically for you from start to finish and each is identified by a unique laser engraved winding check registered against your name in our owners database. Allow two to three weeks for your build - we'll be in touch with details.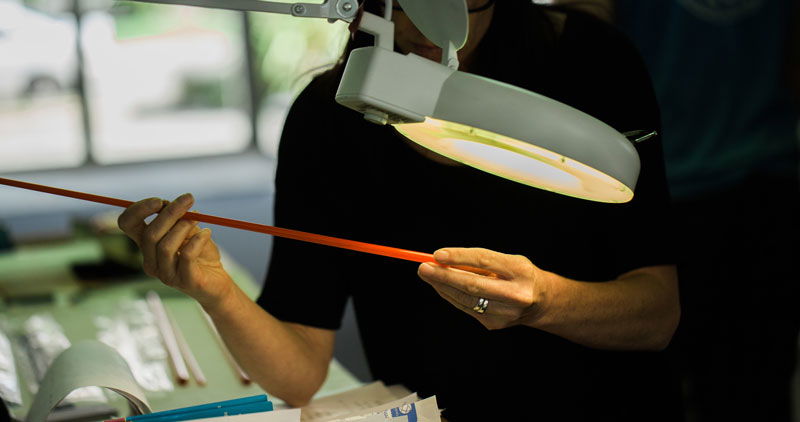 Each hand crafted fly rod boasts the very finest components possible
Titanium stripping guides with Japanese Silicon Carbide insert
Flor grade quality Portuguese cork grip in your choice of style
Japanese silk wraps
Genuine Snake Brand Guides either e-coated or black nickel
CNC Bar stock Alloy reel seats that will last a lifetime
Our hand ferruled "Katana" rod tube
The most sophisticated fly rod blanks made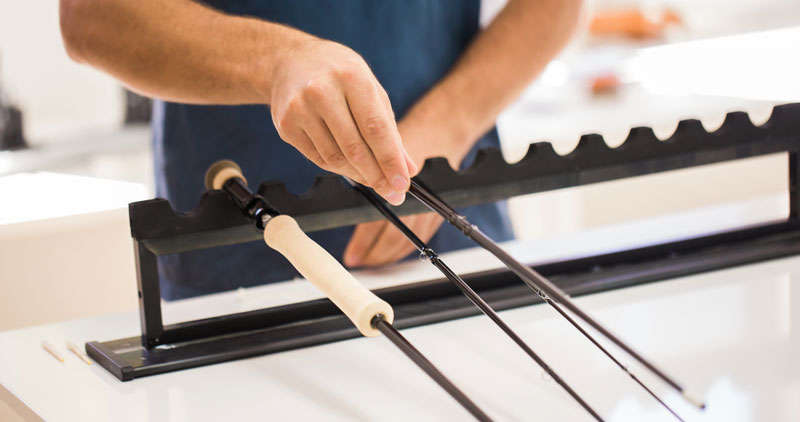 Generation two nano-technology. Epic C series are a state of the art fly rod blank. The most sophisticated composite materials and production processes are used in their construction. Proprietary nano-resins, full Helical construction, multi modulus, and unidirectional carbon fibre - We believe this is the most sophisticated fly rod blank available.


When purchasing one of our advanced carbon fibre rods you can be confident that you are investing in premium engineering, componentry and craftsmanship.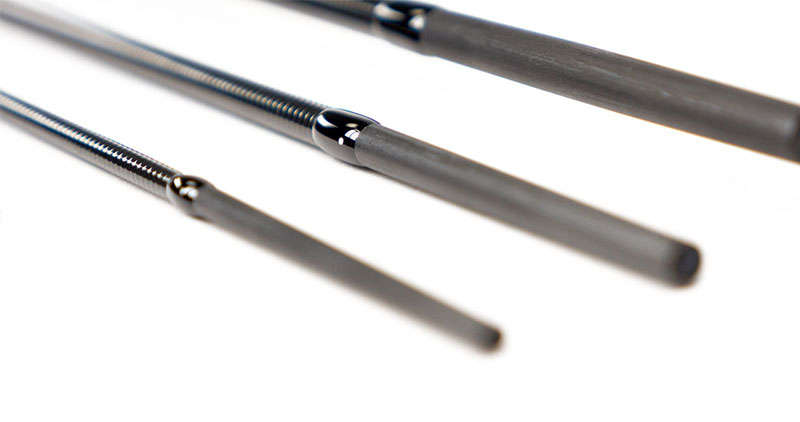 The Epic Ground Ferrule System™
Epic carbon fibre fly rod blanks feature our proprietary ground ferrule system. Each male ferrule is hand ground to perfectly fit the female section of the blank. Female sections are all internally reinforced.
A secure positive fit eliminates knocks
Smoother energy transfer, Eliminates flat spots
Non slip - reduces twisting due to torque
Internally reinforced ferrules - eliminates ferrule fracture
Durable & scratch resistant
Gets better with use
Precise fit, sections are interchangeable, in the case of tip breakages replacement sections can be sent out immediately. No need to return the blank for a fit.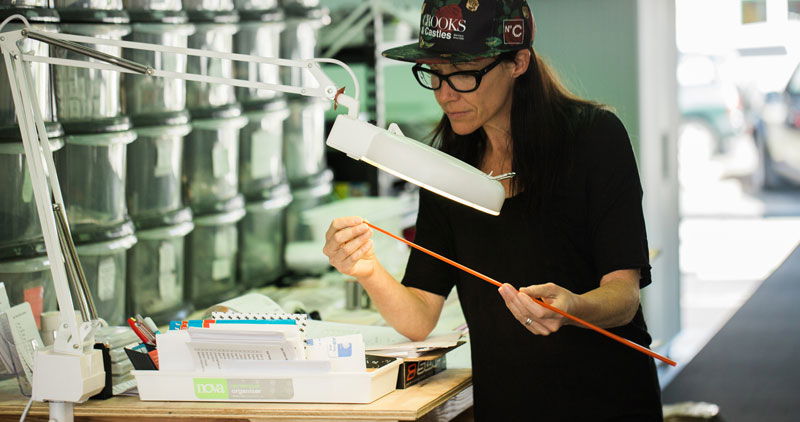 We craft the world's very best fly rods. The finest Japanese silk wraps, premium quality guides from Snake brand USA,
and the very finest cork sourced directly from Portugal to ensure quality.
These are just a few of the things we've incorporated into our designs to ensure you are fishing a quality fly rod that will last a lifetime.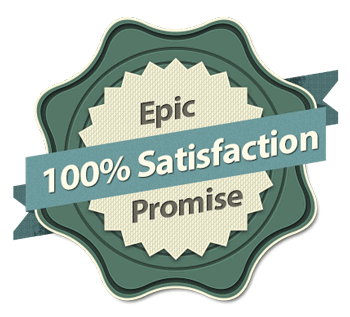 If you order one of our beautiful handmade fly rods and are not 100% delighted with it we'll refund your purchase in full.


We are so very confident that every fly rod we make is of the highest quality possible, we guarantee your complete and absolute satisfaction or your money back.
If one of our products fails to meet your expectations either at the time you receive it, or over the next 30 days,
contact
us and tell us why you are disappointed and we'll fix it or arrange a total refund.