Technology meets stunning design.
The world's best fly rod blanks
The very best fly rods in the world are built on Epic fly rod blanks.
More top tier professional fly rod builders use Epic® fly rod blanks than any other brand - with good reason. Industry leading S3 Undirectional FastGlass® , cutting edge Nano-tech carbon fibre, our unique ground ferrule system - just some of the features that make Epic® fly rod blanks the industries best.
All topped off with superior customer service and support.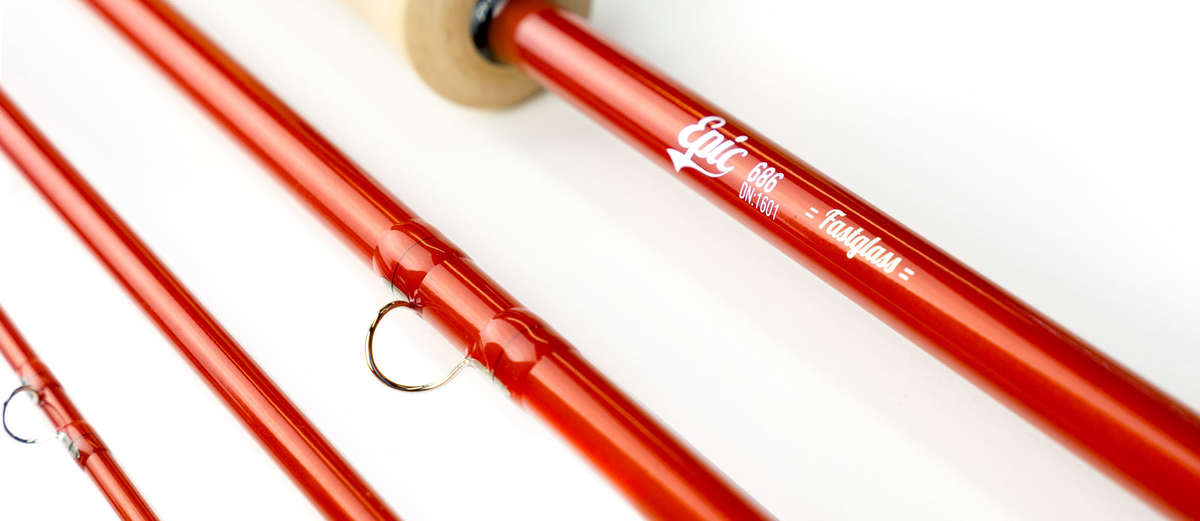 Epic® FastGlass®
Smooth. Powerful. Tough.
Epic® fly rod blanks are made to exacting standards using a proprietary S2-glass composite. This material features a fully unidirectional fibre layup which aligns fibers longitudinally along the blank. The result is an incredibly strong, light and powerful tube with a crisp, precise response. This recipe, rolled to our fast tapers combine silky smooth easy loading with trophy pulling power. We call it FastGlass®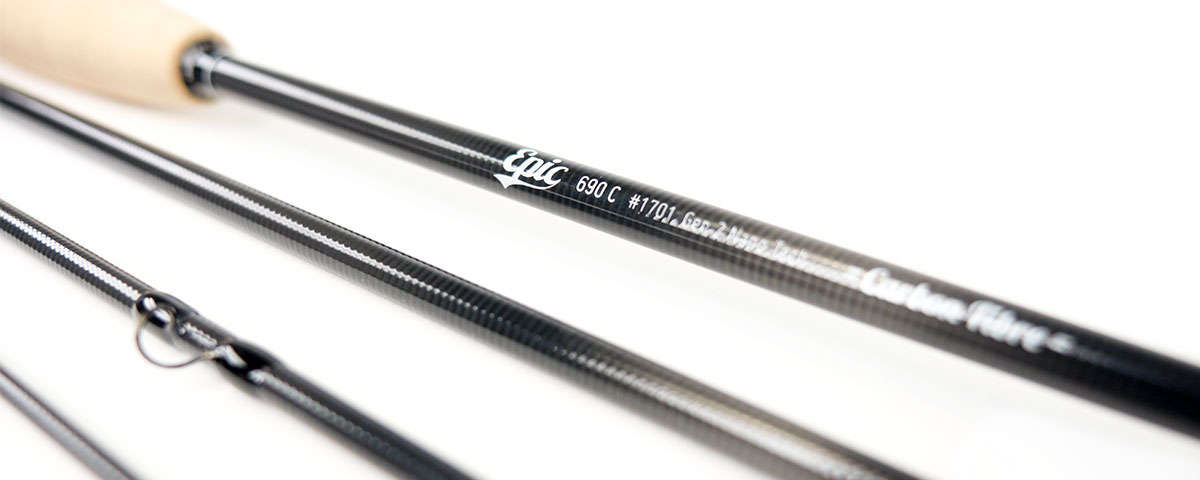 Epic® C Series Carbon Fibre,
As good as it gets.
Epic C series are a state of the art carbon fibre (Graphite) fly rod blank. The most sophisticated composite materials and production processes are used in their construction. Silica Nano resin, full Helical construction, multi modulus, all unidirectional carbon fibre and internally reenforced ferrule system. This is the most sophisticated fly rod blank available.
Epic C series carbon fibre fly rod blanks with Nano technology.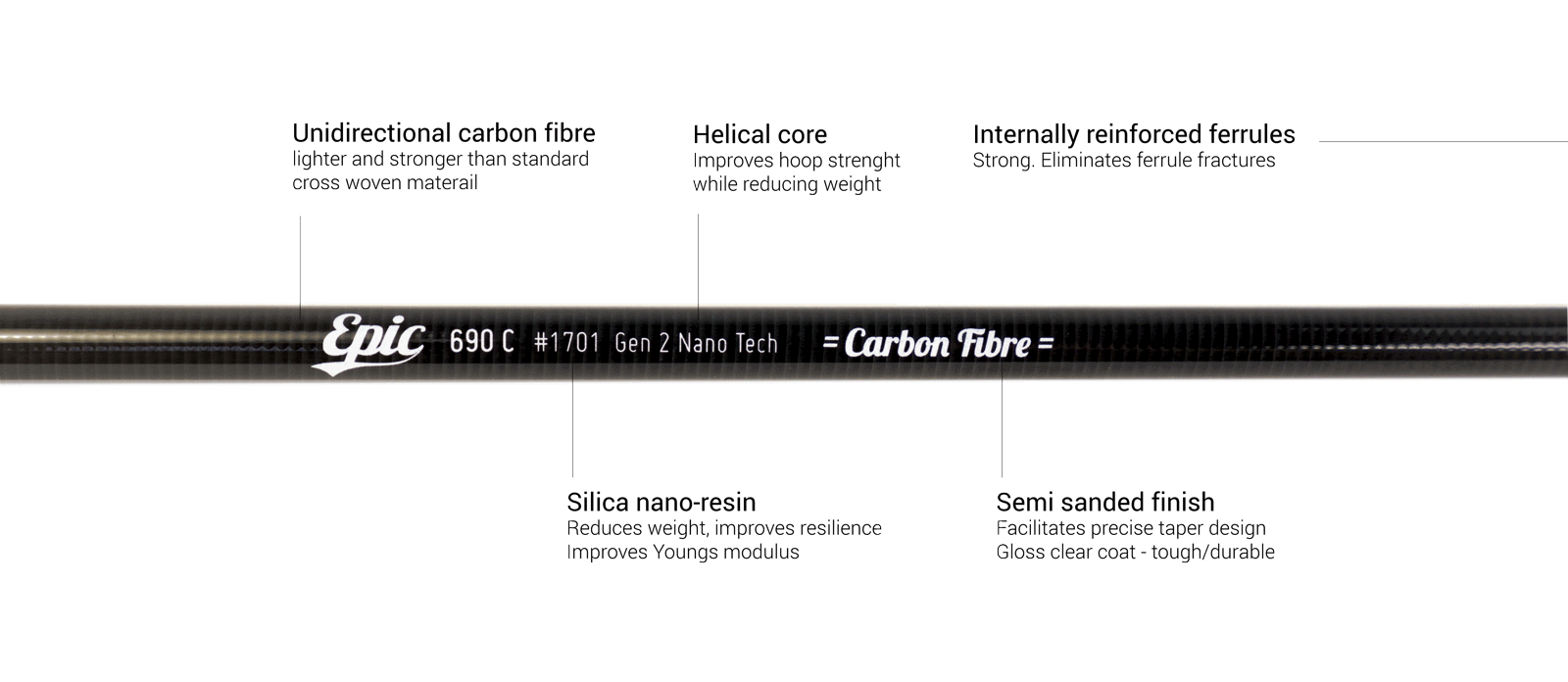 What the experts say
The most popular GLASS streamer rod on the market.
"I really believe the EPIC 686 is by far the most popular GLASS streamer rod on the market. More often than not, I get requests for the 686 and most of the time in Salsa. Carl has created a wonderful, and powerful taper and folks love them!"
Shane Gray. Graywolf Rods
"I will only touch on this for a second because everyone keeps hearing how phenomenal the 686 is. This is a phenomenal blank.
The beauty is in the fact that the rod will lay out ten feet of line with the delicacy of a full flex cane, but when called upon fire 95' of line into a stiff breeze. It does all of this with a great deal of feel and composure that most rods will never achieve.
It is quite possibly one of the best 6wts on the market glass, graph, or grass."
Zeb Tonkavich. Snowman Custom Rod Works
"the Epic 686 is (f#$%'ing) magic in my hands. This fly rod is responsive, quick to load, and a powerhouse that lays out very long accurate casts with relative ease."
Cameron Mortenson. The Fiberglass Manifesto
The Epic ferruled rod tube. Just better.
Everything we do is different, better. Our rod tube is no exception. Each Ready to Wrap Rod Kit includes our hand ferruled 'Katana' rod tube in either translucent glass or black glass. Light, tough, and just bloody clever. Screw top free (you'll never jam your rod sock again, or loose a tube lid)
Grab one with your Epic fly rod blank.


*Patent Pending